/
/
UNDP launches social audit manual to support water integrity in El Salvador
News
.
Feb 05, 2016
UNDP launches social audit manual to support water integrity in El Salvador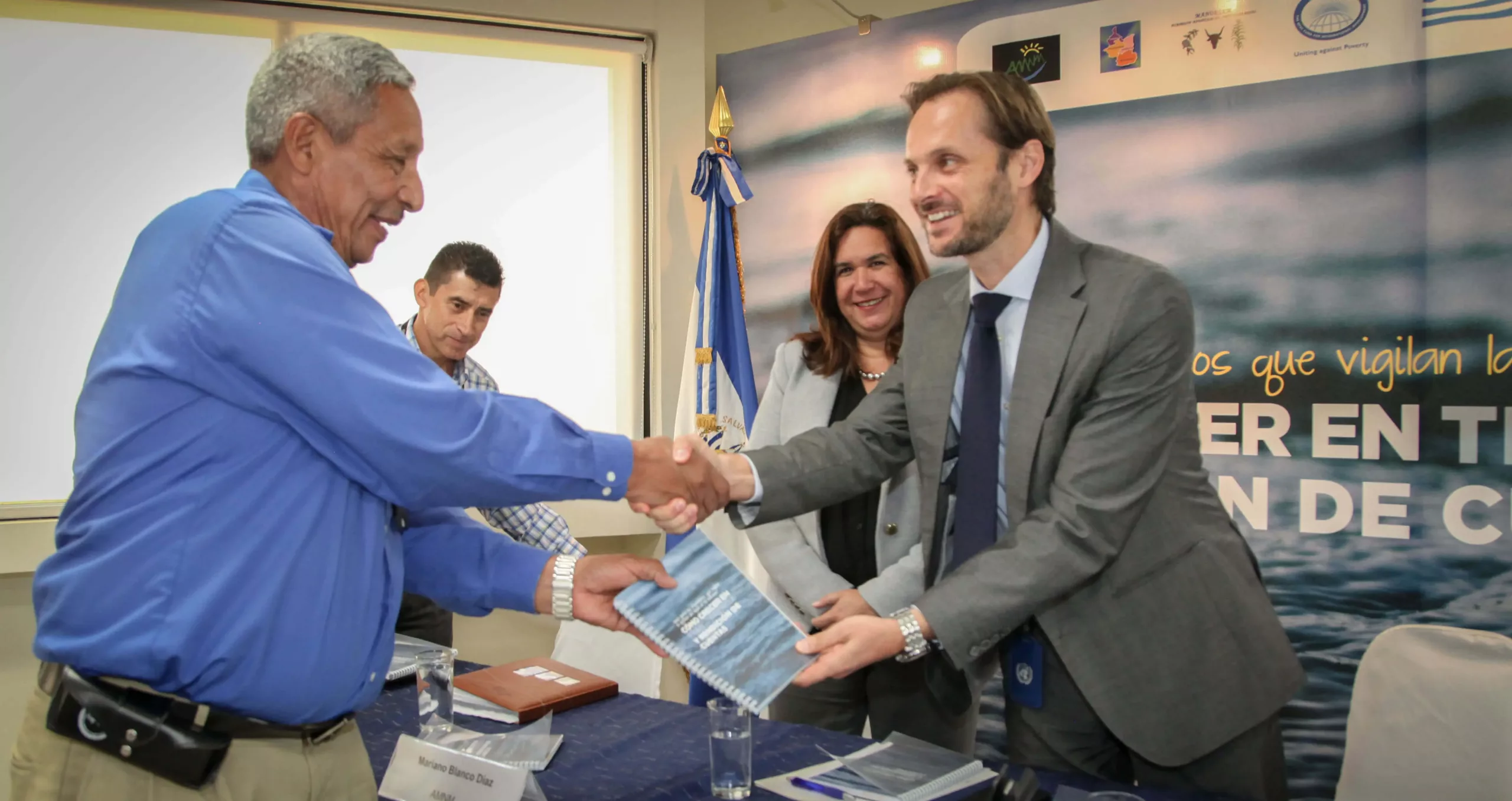 On the 20th of January a social audit manual was launched in El Salvador. Developed as part of the GoAL WaSH project "Promoting Good Governance in the Torola River Basin of El Salvador", it will help communities that want to exert control over their water institutions.
The social audit manual seeks to increase the knowledge and awareness of water integrity based on concepts such as good governance, citizen participation, transparency, accountability. It also supports integrated water resources management by promoting coordination among actors at different levels and presenting advice on social audit and participation mechanisms for citizen committees that are involved in water management at the local level.
The manual which was developed in consultation with concerned authorities and three Municipalities' Associations, representing 19 of the 27 municipalities in the Torola River Basin, has been financed by the OPEC Fund for International Development (OFID) and implemented by the UNDP in El Salvador.
The Minister of Environment and Natural Resources, Mrs. Lina Pohl, congratulated UNPD´s efforts for developing this document, and applauded the participatory methodology used to produce it. "I can only congratulate this effort, for its vision and the implications that it will have on the watershed management in the country. Nature belongs to each one of us, we have the right to enjoy it", she said.
During the launch, the Ministry of Environment and Natural Resources and one of the Municipalities' Associations signed a Memorandum of Understanding that aims to strengthen inter-institutional and inter-sector coordination of water management.