/
/
WASH Bottleneck Analysis tool : A Country Implementation Guide to support the process
News
.
May 03, 2019
WASH Bottleneck Analysis tool : A Country Implementation Guide to support the process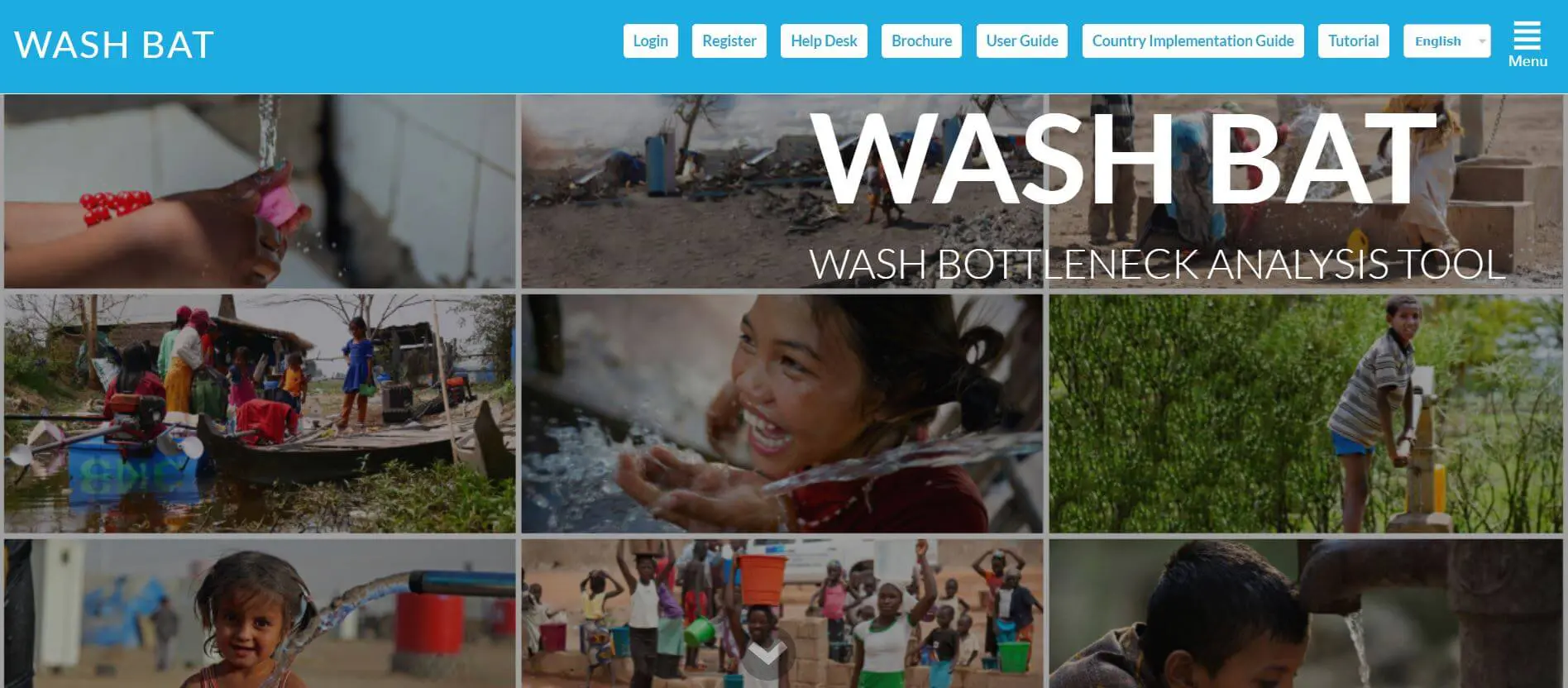 This guidance document was written with a strong involvement of UNDP-SIWI Water Governance Facility under the collaboration with UNICEF through the Accountability for Sustainability programme.
The Water, Sanitation and Hygiene Bottleneck Analysis Tool (WASH BAT) has been designed as a sector tool for use by those responsible for WASH sector strengthening. It is an unbranded tool, to be taken and adapted by governments and development partners in any country. The WASH BAT was created and developed by UNICEF with inputs from global sector partners. The Online software version was developed by Community Systems Foundation. A helpdesk function for any questions is provided on the WASH BAT website (http://www.washbat.org).
This Guide developed by UNDP-SIWI Water Governance Facility, aims at supporting resource people who are responsible for facilitating and organizing a workshop on the application of the WASH BAT to ensure an effective outcome. It guides each user to reflect on different elements, steps and preconditions required for a successful preparation and implementation of the entire process through a checklist of options. The Guide also provides different options so that it can be customized to any given context.
The scope of this Guide captures the steps required to be taken prior to the actual WASH BAT workshop as well as those steps during and after it. The WASH BAT enables a systematic identification of factors (or 'bottlenecks') that prevent achievement of sustainable service delivery within national or sub-national WASH targets and helps stakeholders to define activities aimed at removing the root causes of these bottlenecks.
A User Manual and Tutorial Video are available at WASH BAT homepage (http://www.washbat.org) for further understanding the tool, as well as a Facilitators Page with additional training materials.