/
/
Water Governance Facility participates in the 5th review of UNICEF WASH programme
News
.
Apr 12, 2018
Water Governance Facility participates in the 5th review of UNICEF WASH programme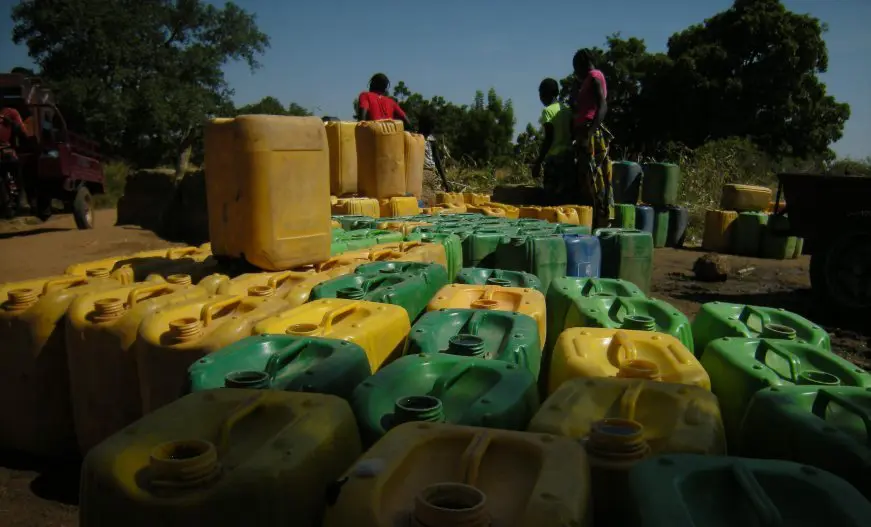 The 5th Joint ASWA-WCAR Annual Review meeting took place in Conakry, Guinea followed by an international learning event on "Monitoring for Improved WASH Services" for UNICEF and their states partners. The ASWA-WCAR programme has been implemented in nine West and Central African countries.
In the framework of its partnership "Accountability for Sustainability" with UNICEF, Water Governance Facility was commissioned to conduct another analysis of the sustainability checks of the programme (several analyses has been done in the past). The assignment included the review of the Sustainability Compacts and of the Sustainability Checks conducted in nine West and Central African countries.
The conclusions of the analysis were shared with UNICEF countries, regional and Headquarter representatives and water and sanitation department representatives from 13 countries during a review of the programme, held in the Guinea's capital Conakry early March 2018. Observations and recommendations about the process and progress made in the country programme were welcomed by UNICEF and donors.
About the UNICEF sustainability framework
Performance in the post-project period for the lasting provision of safe water, sanitation, and hygiene education (WASH) has become a leading development priority. This element is at the heart of "Accelerating Sanitation and Water for All", a UNICEF programme conducted in partnership with nine West and Central African countries and the Dutch Directorate General for International Cooperation.
To strengthen WASH sector capacities required to sustain service delivery and capacities for planning and monitoring sector performance, UNICEF put in place a dynamic implementation and monitoring framework for sustainability.
The process of improving sustainability of WASH service starts with a bottleneck analysis, intended to identify the aspects that are hindering sustainability in service provision. The conclusions of this analysis are agreed upon in a Sustainability Compact, a formal document signed both by Government and UNICEF. Regular sustainability checks are then conducted to identify the progress on sustainability, feed back to the analysis and help focus on key aspects for sustainability.
The sustainability check guidance was also published recently and is available here.
The paper on Programming for Sustainability in water and sanitation – a framework for UNICEF and partners, will soon be available.