/
/
Water utilities in Laos take action for improved integrity
News
.
Apr 22, 2016
Water utilities in Laos take action for improved integrity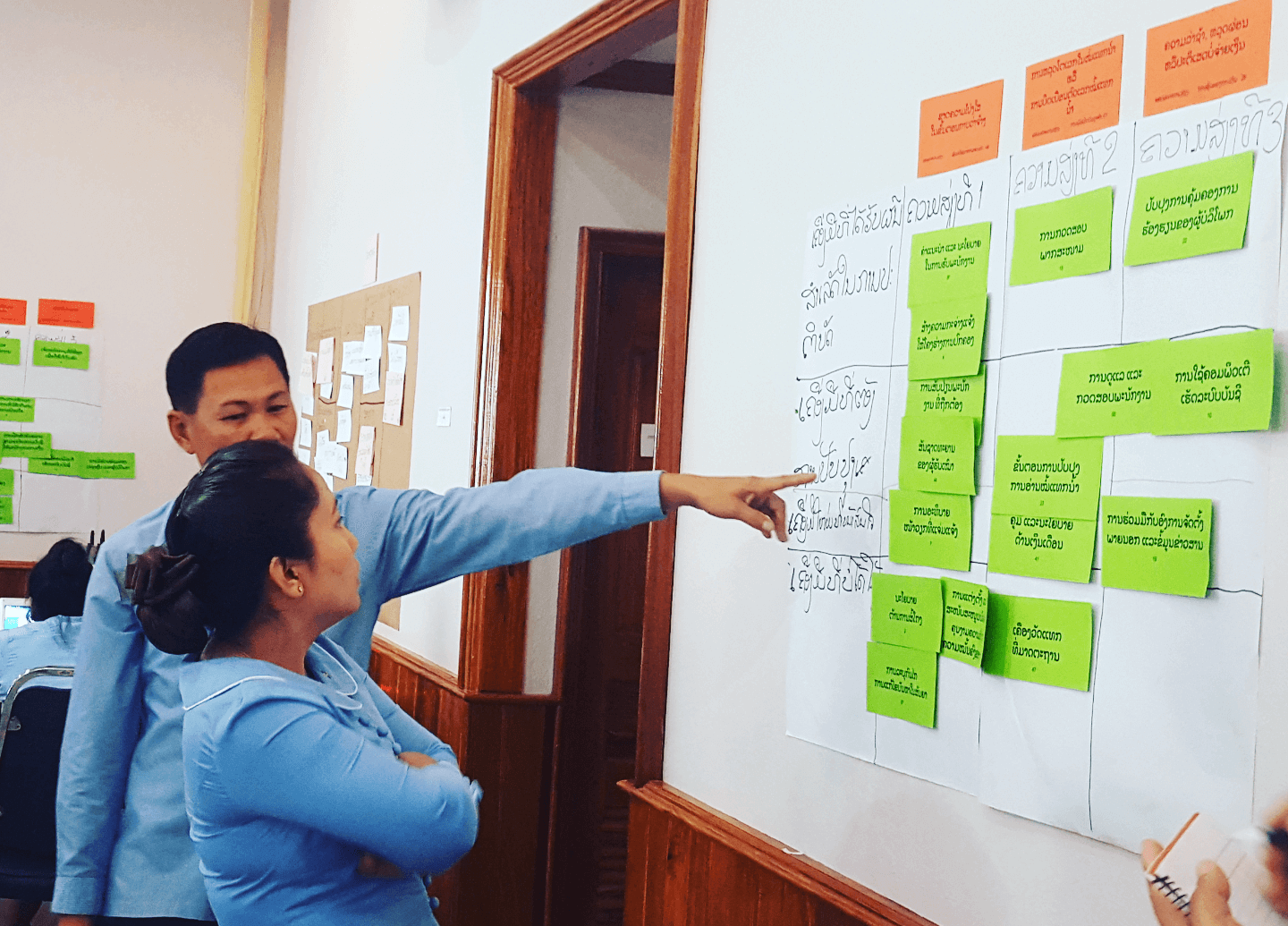 Water utilities are confronted with a variety of integrity risks in their daily operations such as illicit practices in bidding, tampering with water meters or inefficient revenue generation.  Water integrity – i.e. stakeholders and institutions adhering to the principles of transparency, accountability, and participation in water service provision – is one of the most important means of mitigating corruption in the water sector. In March 2016, four Laotian water utilities from different provinces participated in a water integrity training, conducted by the UNDP Water Governance Facility together with UN-Habitat within the GoAL WaSH programme. The four parties are now engaging in a scaled up process to improve integrity management across their utility operations.
The training was held in Paksan town in Bolikhamsay province during 16th -18th March and centred  on the Integrity Management Toolbox methodology  developed by the Water Integrity Network, GIZ and CEWAS. The methodology supports organizations to make integrity a component part of their strategic plans, business models, and daily practices to reduce integrity risks and improve performance.
During the training each water utility had to develop a business model canvas and identify the seven integrity risks they thought that their utility should address most urgently. The utilities then established the link between the seven shortlisted integrity risks and the business model to understand the impact of the risks for their utility, such as revenue loss, unsatisfied customers etc.
Integrity instruments, for example monitoring of staff performance and satisfaction, improving customer management and improved meter reading procedures, were identified for risk areas. The utilities also analysed the changes in their business model that the implementation of the integrity instruments could result in (i.e. an integrity-improved model). Two integrity instruments that would be feasible to implement were selected by each utility for which action plans were developed. These plans will now be implemented during the next 12 months with support from UN-Habitat and the UNDP Water Governance Facility.
"This was a very useful training, I will teach the methodology to my colleagues", said Ms. Vanida Sanpilavongsa, from the water utility in Attapeu province who also recognised that it might be challenging to implement the integrity action plan. Ms. Phoutasome Phomituj, from the water utility in Bolikhamsay province thought that the training was good in order to get new ideas on and for brainstorming, "I think we will continue to use the methodology", she said.