Blog
.
Nov 29, 2018
Watering the Paris Agreement at COP24
On the doorstep of finalizing the roadmap to implementing the Paris Agreement, the water community is coming together to leverage opportunities and awareness about water's role in tackling climate change. Read the blog post from Maggie White, Senior Manager, International Policies.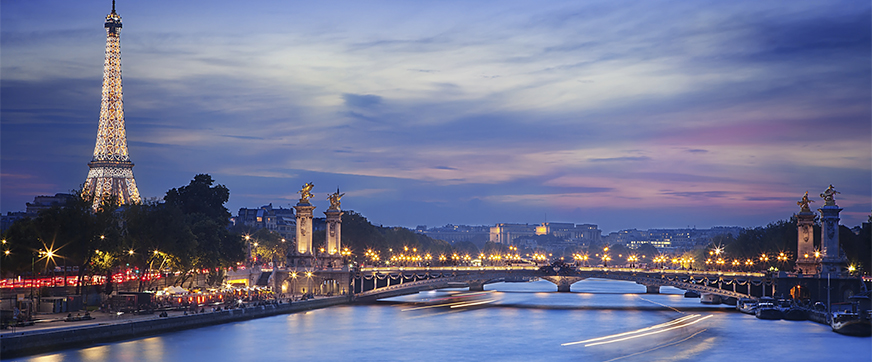 Most people will experience climate change in the form of water – higher frequency and intensity of floods and droughts, an increase in waterborne diseases, and overloaded sewage systems that are unable to cope with new demands. At the same time, water offers some of the best solutions for reducing our climate impact and tackling effects of climate change. Yet, the role of water is poorly understood and often forgotten in the international climate debate.
The Conference of the Parties (COP) 24 is taking place in Katowice in Poland 2-14 December and there is a lot at stake. The UNFCCC's 2015 Paris Agreement set goals for reducing carbon emissions and assisting countries in adapting to the adverse effects of global climate change. At the meeting in Poland the parties need to agree on the "rulebook" for the agreement, i.e. how it should be implemented. But water is largely absent from the agreement. However, many of the parties who ratified the Paris Agreement made water a central component of their Nationally Determined Contributions (NDCs).
At the doorstep of finalizing the road map for implementing the Paris Agreement, the water community fears a missed opportunity to leverage water's full potential to mitigate the negative impacts of climate change. With recent estimates saying that emissions must come down dramatically in the next few years, this is a risk the world cannot afford. Similarly, the most powerful manifestations of climate change are water-related and if that is not acknowledged, it will be difficult for countries to respond adequately. Climate change will also exacerbate water quality and variability, through changed precipitation patterns and changes to evapotranspiration and ultimately the water balance.
Trees, landscapes and agriculture are, for example, key for reducing emissions and mitigating climate change. Forests and wetlands act as sinks and reservoirs of greenhouse gases and play a central role in the hydrologic cycle, filtering, storing and regulating surface and groundwater flows. Forest and wetlands can also act as buffers and provide nature-based solutions to many infrastructure problems that increasingly need to be addressed by decision-makers, not least to make human settlements more resilient to floods and droughts.
To ensure sustainable development, food security and economic stability in face of climate change, it is essential that water is acknowledged and integrated into efforts to mitigate climate change and adapt to its adverse effects. To take action is also a question of climate justice; the people most affected by effects of climate change are seldom themselves causing major emissions. Yet, at the same time they can be strong agents of change. Inclusion of marginalized groups and stakeholders is consequently key in resilient decision and policy making.
SIWI and AGWA, a network hosted and co-chaired by SIWI, are honoured to be official co-coordinators of the MPGCA (Marrakech Partnership for Global Climate Agenda) at COP24. Along with other partners, we have organised several climate resilient water related events. See our activities on our SIWI at COP webpage, and follow our activities on social media using #SIWIatCOP.
Learn more about AGWA here.
View the UNFCCC's MPGCA webpage.
Visit the COP24 event page.