/
/
WGF team helps identify bottlenecks in the WASH sector in DR Congo
News
.
Dec 06, 2017
WGF team helps identify bottlenecks in the WASH sector in DR Congo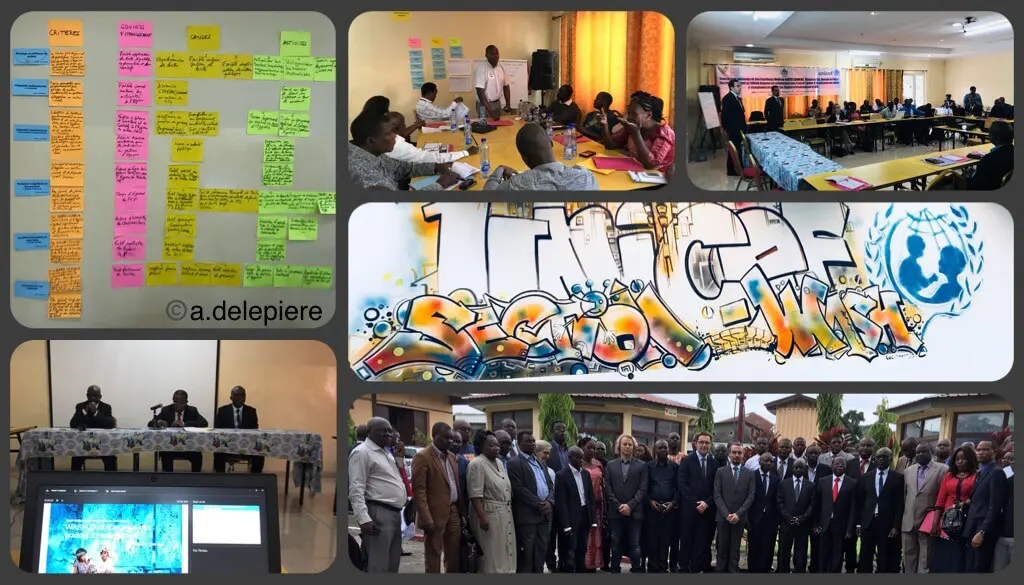 At the request of the UNICEF Democratic Republic of Congo (DRC) Country Office and consequent approval by its HQ, the SIWI WGF team conducted 3 days WASH bottleneck analysis tool (WASHBAT) workshop in Kinshasa.
The WASHBAT exercise in DRC was requested mainly to improve the rate of access of its population to drinking water, sanitation and hygiene services in rural areas. While the government already conducted several strategies such as PRSP II, Water Roadmap and Multisector Strategic Plan for the Elimination of Cholera or PNSD, their objectives were not met. Today only 52% of the population has access to an improved drinking water source while at the same time only 41% of Congolese are benefiting access to sanitation services. Poor coordination of the WASH sector along with insufficient funding were among the principal reasons behind the luck of success coming out of these strategies. The strategies were neither upgraded through a more coherent and coordinated plans of action.
In light of the above, the purpose of this workshop was to address the problem of weak coordination and planning through a thorough bottlenecks analysis exercise aimed at identifying gaps at national rural level for reaching an enabling environment. To that end our workshop outcome was proposed to shape future national plan of actions, projected to directly target the main gaps, challenges and obstacles coming from the workshop. Given the delicate and difficult national rural context, the workshop outcome was also expected to help national stakeholders to learn how to handle different priorities that future actions will be given.
Their Excellences (on the photo) Mr. Justin Bitakwira Bihona- Hayi, DRC Minister for Rural Development and Mr. Modeste Bahati Lukwebo, DRC Minister for Planning extended their commitment to tackle some of the most emerging issues coming from the workshop such as capacity building, legal and regulatory frameworks, clarification of the stakeholders roles and improved distribution of financial resources. Shaping the national rural blueprint was reached through a set of workshop outcomes we manage to deliver over the three days of workshop together with the UNICEF CO and the national stakeholders representing the respective state ministries.