Activity
.
Jun 11, 2019
WGF at World Water Week 2019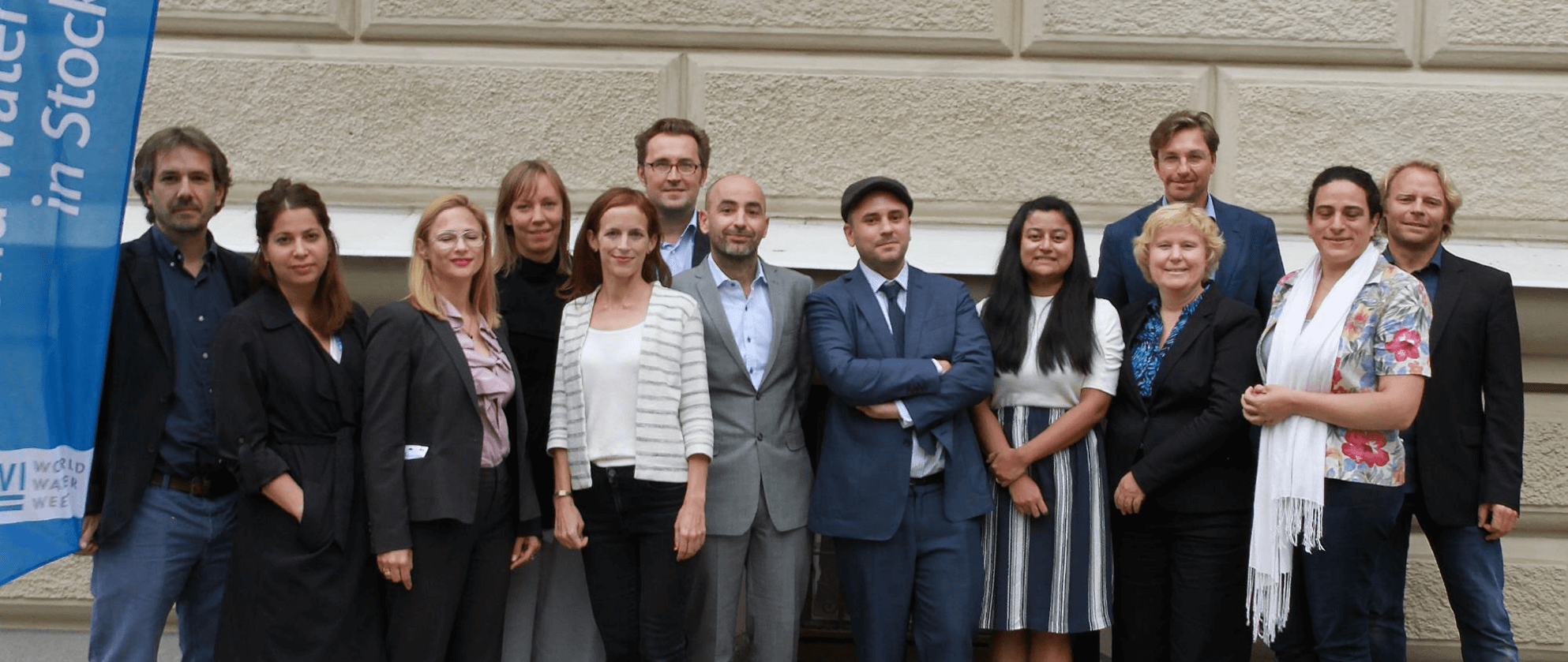 Join us at World Water Week, UNDP-SIWI Water Governance Facility will be hosting and participating in a number of events. Click here to see the full World Water Week 2019 programme.
Experiences from Indigenous people's networks in water management
Monday 26th of August, 16:00 – 17:30
The inclusion of indigenous peoples' perspectives in water resources and WASH management, despite its challenges, has seen significant progress recently. Water planners and policy makers have started to acknowledge the local perspectives and the inter-cultural approaches, traditionally unheard. New methodological tools and indigenous knowledge systems, networks are being developed, and guidelines and 'good practices' are being produced. The session brings in selected cases on local successes that indigenous networks and organizations are collectively making to reduce poverty through the conservation and sustainable use of biodiversity, and contribution to achieving SDG6.
Preventing plastics in our waters: more than banning straws
Tuesday 27th of August, 11:00 – 12:30
This event takes an in depth look at how the source-to-sea methodology has been employed to drive action to stem the flows of plastics into our waters. Drawing examples from Africa, Asia and Europe, panellists will discuss challenges and opportunities of applying the source-to-sea approach and how its stakeholder focus has been used to work across and connect sectors. The event will use plastics as a metaphor for the countless other local-to-global issues that the source-to-sea approach helps to address.
High-Level Panel on Bringing Together Oceans and Freshwater
Tuesday 27th of August, 14:00 – 15.30
The Panel of high-level representatives of multi-lateral institutions, private sector, government and NGOs will discuss the benefits of taking a holistic approach in tackling these challenges, give evidence of the value of integrating across the source-to-sea system, consider the constraints to coordination between sectors and propose practical steps for achieving source-to-sea management. Bridging sectors across source-to-sea segments will unlock the value that healthy freshwater, delta, coastal and marine ecosystems provide to global, regional, national and local economies.
Source-to-sea management: getting it on the ground
Tuesday 27th of August, 16:00 – 16.45
This event demonstrates the benefits of source-to-sea management in addressing key global challenges and draws on real world experience supported by guiding resources. Practitioners will share lessons learned from addressing global challenges through a holistic approach that links land, freshwater, deltas, coastal and marine systems; will provide expert guidance to audience members on how to apply source-to-sea management within their own context and will look to the future of source-to-sea management. Through this experience exchange, participants will be empowered to apply the source-to-sea approach in their local context.
10 years of water governance work
Wednesday 28th of August, 12:00 – 12:45
This showcase will present experiences from GoAL WaSH' support to the development and implementation of institutional and regulatory frameworks, strategies, national plans, coordinating mechanisms and monitoring mechanisms, in over 12 countries. The showcase will also present the ongoing shift from GoAL WaSH into a broader programme for Governance, Accountability and Leadership/Learning in Water for Equity, Resilience and Sustainability (GoAL WatERS) that emphasizes water resources management.
Water governance with and for all: Is it working?
Thursday 29th of August, 9:00 – 15:30, 11:00- 12:30, 14:00-15:50
Enhanced access to water is one of the conditions to eliminate poverty with defined mechanisms of delivery to the poor. Pricing arrangements are rarely equitable and financing arrangements often discourage service provision. Drawing on experiences of good practices and failures, the seminar will focus on bench marking and hence calls for the submission of water governance cases from large and small; water abundant or scarce countries.
Towards inclusive water and sanitation –Integrating ecosystem and watershed management
Thursday 29th of August, 9.00 – 10:30
This event will showcase and discuss the need for greater integration between WASH, ecosystem and watershed management. Existing evidence from different regions of the world will be presented on how WASH can produce benefits for the environment and natural resource management, and how also healthy water-related ecosystems can achieve more sustainable WASH-systems