Press Release
.
Aug 24, 2023
Bridging Borders in 2024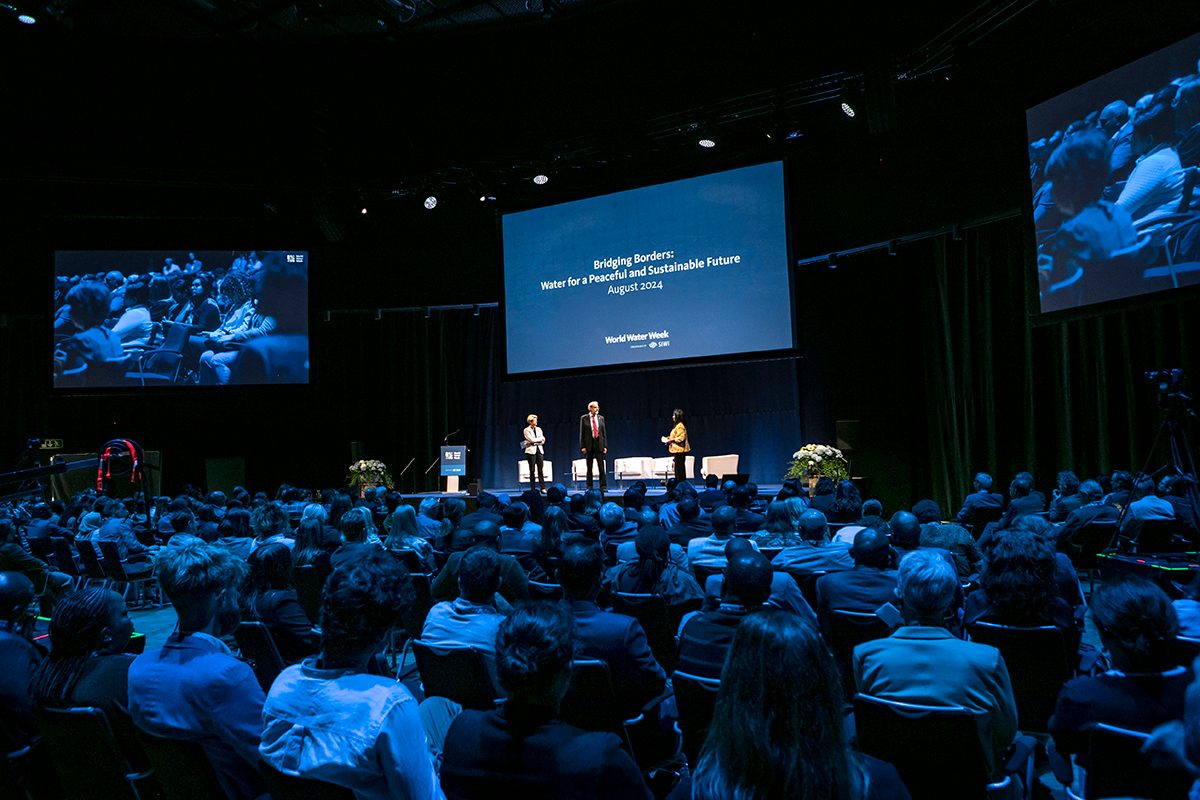 World Water Week 2023 closed today with a forward-looking prompt: what's next? During the past five days, innovative solutions to water challenges has been in focus. In 2024, the spotlight for the conference will be on broad, inclusive cooperation about water, under the theme: Bridging Borders: Water for a Peaceful and Sustainable Future.
World Water Week 2023 has seen 15,000 participants from 193 countries and territories online and on-site. The conference has had a record number of first-time visitors. Fifty-two percent of participants were women; 42% were 35 or younger. All these numbers give testament to the increasing understanding of water being a key component of a sustainable future.
Some of the key messages coming out of the conference are:
We need to place interconnectivity at the center. In the spirit of the theme Seeds of Change, many speakers outlined the need to talk more about how to make fundamental change happen, rather than just listing challenges. There was a strong focus on intergenerational dialogues and learning from each other. The critical role of trust and inclusion was also frequently discussed.
Let us rethink innovation. Many people still primarily connect innovation to But, as highlighted by SIWI's Acting Executive Director Karin Gardes, innovation is a much broader concept and World Water Week showcased innovation also in governance, finance, values, and culture. It also became apparent how vital it is to apply a gender lens.
It is high time to learn from Indigenous Peoples. For the first time, World Water Week had a special focus on Indigenous Peoples' knowledge. Representatives from some 20 groups were present to share their views and experiences, and outlined the connection between indigenous knowledge and innovation as well as key values such as reciprocity, relations, and respect. An essential takeaway from the conference was not to generalize Indigenous Peoples – a frequent phrase was "If you know one tribe, you only know one tribe".
Explaining why, in 2024, the World Water Week theme will be Bridging Borders, Karin Gardes, Acting Executive Director of Stockholm International Water Institute, organizer of World Water Week, said:
"The interest in the topic has grown immensely because there is an understanding that if we do not fix water, it has effects on so many other dimensions of society including peace and a sustainable future. It is important to build on this interconnectivity and understand it. Having said that, while the interest is great, there are still many people who are unsure how to go about it and how water diplomacy can be put into practice. In the spirit of finding solutions, World Water Week 2024 will focus on building bridges."
World Water Week 2024 will be held in August 2024.