/
/
What is "loss and damage" in climate action and what does it mean for water?
News
.
Nov 22, 2022
What is "loss and damage" in climate action and what does it mean for water?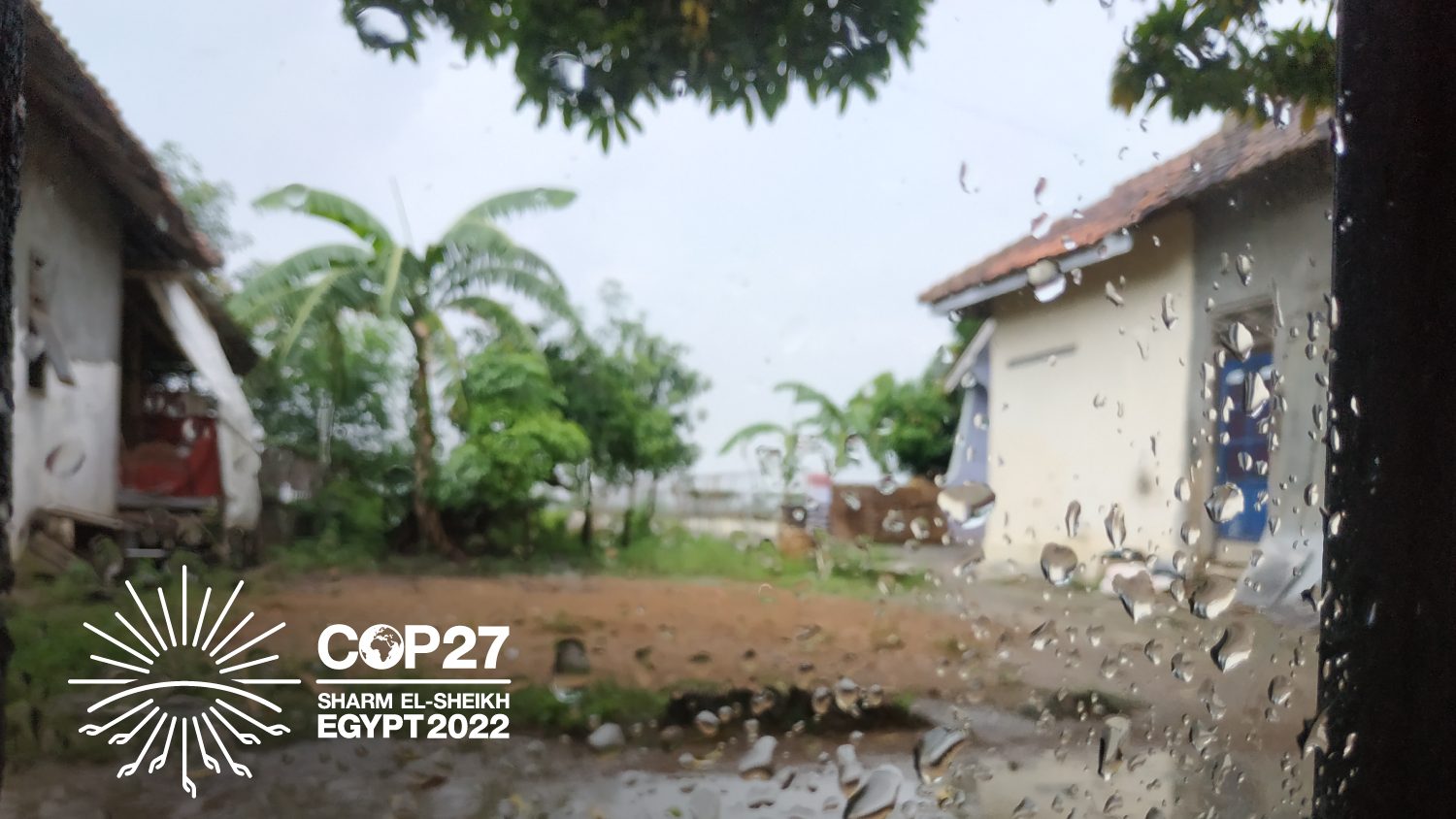 When the climate conference COP27 ended, many low-income countries celebrated the decision to set up a finance mechanism related to "loss and damage". But what does that really mean and why is it relevant for water? Here are a few questions and answers.
What is "loss and damage"?
The term "Loss and damage" is used in United Nations climate parlance to describe the impacts of climate change that are beyond what countries can adapt to, either because the damage is irreversible or because countries lack the means to cope.
Climate negotiators typically divide climate action into three categories.
Mitigation are actions to reduce emissions of greenhouse gases.
Adaptation refers to actions that increase the resilience of people and communities to the impacts of climate change.
And then there is loss and damage, which can refer to the consequences of either dramatic extreme events like storms or slow-onset processes like droughts.
The term is often used in calls for climate justice since low-income countries are the most affected by climate change but have fewer resources to weather them. The countries hardest hit have also typically contributed very little to the problem. Sub-Saharan Africa is for example shouldering a huge part of the climate burden but has caused less than five percent of greenhouse gas emissions.
Why is this important for water?
People normally experience global warming in the form of too much, too little, or too polluted water. In 2022 we have for example seen this as droughts in East Africa causing a hunger crisis and as floods in Pakistan.
Both adaptation initiatives and loss and damage schemes should therefore be closely linked to improved management of water. Adaptation projects could make it possible for farmers to shift to new farming practices or cities to climate-proof their infrastructure. Yet, despite these efforts, farmers and cities will still carry the burden of more droughts and floods triggered by global warming, which is where the notion of loss and damage comes in.
In real life it could however be more difficult to distinguish between adaptation projects and loss and damage cases. An obvious risk is that money will be moved from adaptation to the loss and damage fund which is not the intention – at COP26 countries promised to double the investment in adaptation compared to 2019 levels. It is therefore crucial that the international community makes greater progress when it comes to overall climate financing so that it reaches the people and ecosystems hardest affected by the climate change.
How is loss and damage regulated?
The 2015 Paris Climate Agreement speaks about the importance of "averting, minimizing and addressing" loss and damage but, after push back from high-emitting rich countries, it was agreed that this should not be interpreted in terms of liability and compensation. In 2019, COP25 saw the launch of the Santiago Network for technical assistance to climate-vulnerable countries and COP26 led to concrete discussions through the Glasgow Dialogue on Loss and Damage. At COP27, the Group of 77 managed to get the topic on the agenda, eventually resulting in the landmark decision about a finance mechanism.
What is happening now?
After COP27 agreed that a finance mechanism will be established for loss and damage, it is now time to figure out how. In the coming year, a transitional committee is tasked with identifying who should be eligible for such funding and where the money should come from.
This includes a flurry of potentially thorny issues. To what extent can existing funding be reallocated and how much will be new money? Can there be some kind of global taxation of for example fossil fuels or aviation? After an intervention from the EU, it was agreed that loss and damage should be reserved for "vulnerable" countries – but how should that term be interpreted?
How these questions eventually get answered will have enormous implications for the financing of water-related climate projects. And for the close to four billion people worldwide who are dangerously exposed to climate impacts.
SIWI at COP
Water can be a powerful tool in climate action. To share new knowledge about water and climate, SIWI will takes an active part in the global climate conference COP. Follow our work and engage with us!
SIWI at COP