What to look for in the final week of COP26
"Even the huge polluters and purveyors of fossil fuel have all announced their targets now. It may not be enough, but they have announced their targets."
In the coming week, negotiations at COP26 move into a higher gear. An informal summary from the UK presidency shows the urgent need for more trust-building between countries as well as with the activists who fear that the outcome of the week will only be hot air, in more than one sense.
At the same time, the Water Pavilion will continue to be a meeting place for many important conversations, acting as a bridge between negotiators on site and concerned citizens around the world. Many of the most controversial topics also have a clear water dimension that could help countries find common ground. Here are some examples: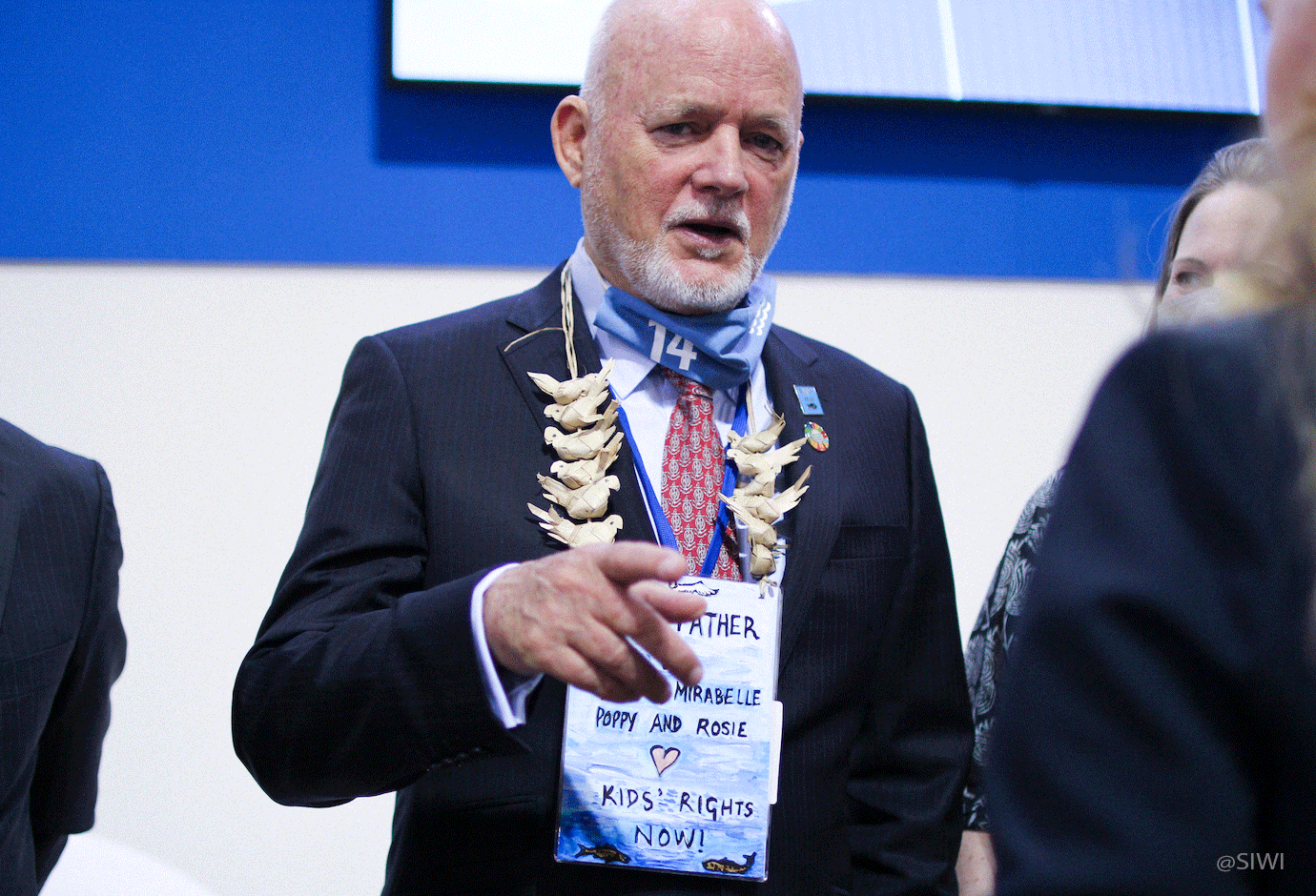 Adaptation, loss, and damages
Low-income countries are pushing for a new discussion on loss and damages since they often bear the brunt of the burden of climate change, despite having generated only a smaller share of greenhouse gas emissions. High-income countries tend to be less keen on that conversation.
But water can bring countries closer together since also richer ones are starting to focus more on climate adaptation following a rise in floods, droughts, and wildfires. The response should be greater investments in water management since 90 per cent of natural disasters are water-related. Another reason why water perspectives can reduce tensions between nations is new research on how water-related climate solutions can simultaneously cut greenhouse gas emissions and strengthen resilience, helping countries to reach both adaptation and mitigation goals.
At COP26, adaptation is much more discussed than at previous COPs and it is the focus of the Water Pavilion on Monday 8 November. Equally important are the discussions on Disaster Risk Reduction that will take place on Wednesday 10 November in the Water Pavilion.
In line with the views of many low-income countries, questions about climate justice and finance are not only considered as part of adaptation but addressed in many different sessions in the Water Pavilion, for example day 2 on Finance.
Water's role in climate mitigation attracted a great deal of attention last week, including in the SIWI-led event Water and mitigation: from science to action. Like all Water Pavilion events, it can be watched afterwards.
Climate justice
In addition to the Finance Day of the Water Pavilion, climate justice plays an important role in many discussions about Nature-Based Solutions, Indigenous Knowledge and Youth. The Water Pavilion hosted a Nature Day on Thursday 4 November and a Youth and Civil Society Day on Friday 5 November.
Speaking in the session Today's Choices, Tomorrow's Impact: Youth Action in the Water and Climate Nexus during Youth Day, Georgette Mrakadeh-Keane, youth focal point at SIWI, emphasized that the importance of inclusion is to ensure that no one is left behind, and that those who are already experiencing loss of life and nature as a result of climate change have a say. "We are not talking about people's futures; we are talking about their today. Climate justice must run through every decision made to ensure just, inclusive and sustainable climate action for all," she said, adding: "Young people, and other excluded groups, sit with lived experience, technical knowledge and some of the solutions we are looking for – we are doing the climate action movement a disservice if we do not include all."
"We are not talking about people's futures; we are talking about their today (...) We are doing the climate action movement a disservice if we do not include all."
New  commitments and more nature
Ahead of COP26, SIWI called for a new approach to climate action, built on new research and with a stronger focus on water and nature-based solutions. The first week of the COP really saw some important steps in that direction, with a flurry of new commitments, including more than 100 countries promising to end deforestation, financial institutions vowing to stop investments in activities linked to deforestation and  a pledge to cut methane emissions by 30 percent by 2030. The initiatives have been met with a mix of enthusiasm and caution; after all it is not the first time that similar pledges have been made.
From a water perspective it is also important to emphasize how methane is associated with water pollution and destruction of wetlands, two topics that have received less attention. Nevertheless, there is much more talk than previously about the potential of nature-based solutions. Many of the sessions during the Water Pavilion's Nature Day explored this topic but is also closely linked to Food and agriculture, the topic of the Water Pavilion on Tuesday 9 November.
On Friday 5 November SIWI helped organize the Water Action Day at the COP to share more insights on the role of water in climate action – watch it here.
Cities and infrastructure
Alongside the continuing negotiations, many sectors will look at concrete solutions to achieve the goals of the Paris Agreement. Thursday 11 November is a very important day in the Water Pavilion with a focus on Cities and Infrastructure. Given that 70 per cent of the global population is expected to live in cities by 2050, what happens there will have an enormous impact. In the session Adaptation and resilience in urban water: Lessons from practice, SIWI's Panchali Saikia will share experiences from her work with cities seeking to climate-proof their infrastructure and services.
Climate resilient water, sanitation, and hygiene is one of the most crucial questions for the future and also had its own day in the Water Pavilion on Saturday 6 November. SIWI contributed with four experts, Ricardo Gine, Alejandro Jiménez, Panchali Saikia and Robin Ward.
Cooperation
The final day of COP26, on Friday 12 November, the Water Pavilion will focus on cooperation for more effective solutions. By the end of that day, we should also know the results of COP26, if it indeed turned out to be the event where it happened, or not.
Water and Climate Pavilion at COP26
SIWI is leading a historic effort to mobilize the water community and partners in the global climate action community to debut the first-ever Water & Climate Pavilion at the COP26 UK in Glasgow.
Explore the Water Pavilion