Why everybody should have access to a toilet
Could you go a whole day without using the toilet? On World Toilet Day, 19 November, we are reminded that this is the stark reality for many people across the world, especially women and girls. In a new video, SIWI's gender focal point Kanika Groeneweg-Thakar explains why this must change.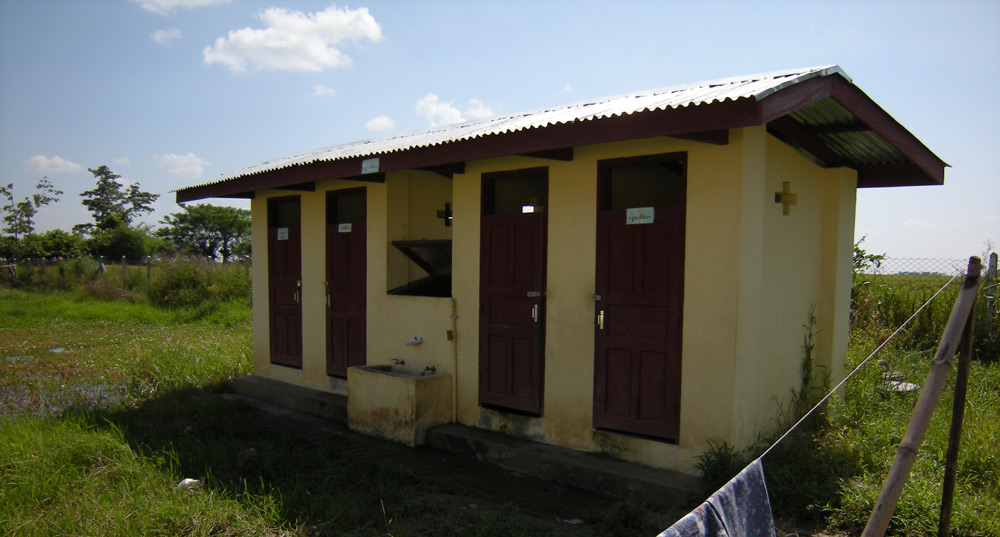 Without access to a toilet at home, women and girls have to wait for the cover of night before they can relieve themselves, which is a health hazard. In many places, other dangers may also lurk in the dark, in the form of animal attacks or sexual assaults.
World Toilet Day is a United Nations Observance that celebrates toilets and raises awareness of the 4.2 billion people living without access to safely managed sanitation. Though water and sanitation for all is a clearly stated goal of the 2030 Agenda, progress has so far been too slow for the goal to realistically be met on time.
This is especially harmful to girls and women, according to SIWI's gender focal point Kanika Groeneweg-Thakar. In a new video, she describes the consequences: "Could you go a whole day without using the toilet? This is the reality for hundreds of millions of women every day. While men can often use a tree or a street wall to conceal themselves, societal pressure often forces women to seek more privacy. By providing toilets that are safe and accessible we give women more opportunities to participate and fully contribute to our societies," Kanika Groeneweg-Thakar explains.
Lack of toilets in schools means that girl drop out, especially when they start menstruating, and many workplaces do not offer safe toilets for the female workforce. "Access to safe toilets and sustainable sanitation means that women and girls can add more to society," Kanika Groeneweg-Thakar says.
This is one reason why it has repeatedly been demonstrated that investments in clean water and safe sanitation are important drivers of economic and social development. According to an often-cited study from the World Health Organization, such investments could pay for themselves four times over.
World Toilet Day is a reminder of the crucial role of sanitation for human dignity as well as societal development. "To ensure that gender equality is realized, it starts with safe toilets for all," Kanika Groeneweg-Thakar says.
In the coming years, investments in water and sanitation must also increase to keep up with new challenges linked to climate change. The 2020 UN World Water Development report points to several new risks. One is the rising number of natural disasters and extreme weather events which threaten existing systems for water and sewage, with increased water pollution as a result. The deteriorating water quality is a clear health risk in itself, but the situation is further compounded by the estimated increase in disease as the world gets warmer. To cope, we need investments in water and sanitation.