Young Chinese scientists are up to the challenge
Presented during the World Water Week, the Stockholm Junior Water Prize seeks to reward innovation in young scientists committed to discovering solutions to water challenges of today and tomorrow.
This past weekend, I had the honor of representing SIWI at the Chinese National Competition of the SJWP, organized by the Ministry of Environmental Protection Center for Environmental Education and Communication (CEEC). It is an extraordinarily long journey for the students to make it simply to this National Final in Beijing. I left the proceedings amazed at how impressive of an accomplishment it is to make it to the final round in Stockholm.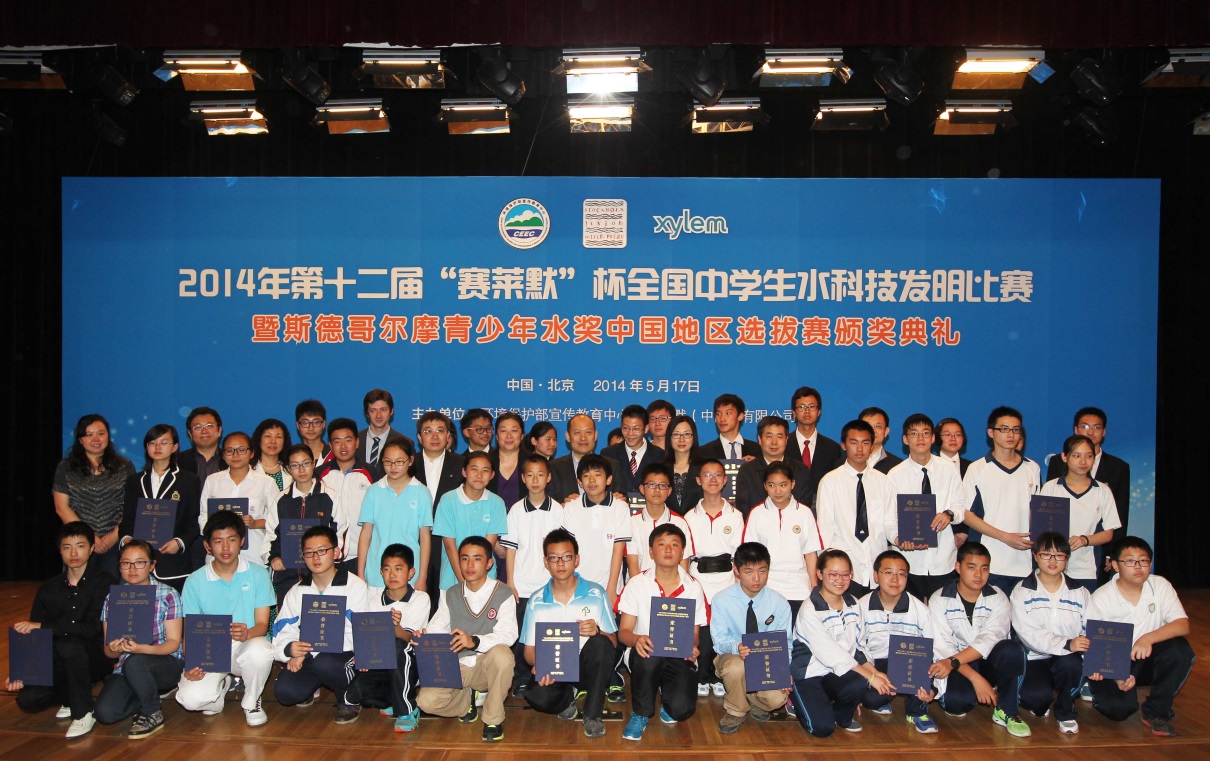 The students that I had the pleasure to meet in Beijing have already won competitions in their schools, districts and province, before reaching the national final. This year, competitions held in 19 provinces fielded more than 3000 qualified projects; 400 of which were submitted to organizing committee before they narrowed down the final 25 top students who would to compete for the top honor. All morning, the finalists presented and answered questions about their projects to a jury composed on China's top water scientists.
There was an incredible array of innovations on display. A young girl from Fujian Province developed an integrated solution to test quality and report the results in minutes through a software programme that she designed herself. Students from Hainan developed batteries that could harness wave power, which they envisioned could be mass produced to deliver a sustainable energy source to coastal cities. Another startling innovation came from a Shanghai high-school student who built a device that solved two water problems at once: his non-energy consuming pump device increased water pressure while lowering water flow from faucets, thus improving performance while lower water use.
The students certainly left their mark on the jury. Before the ceremony closed, Mr. Eugene Yu, Director of the National Geographic Society Foundation China Office, and newly appointed member of the China Stockholm Junior Water Prize Competition Jury, remarked at how he was taken aback by the scope of solutions developed by these young scientists and the capacity for innovation and problem solving within youthful minds. He then told all the students, teachers and researchers in attendance about the Clean Water and Air Fund, encouraging them to send proposals to further develop their projects and help lead a cleaner environment. I'm sure there will be no shortage of worthy ideas coming his way soon.