/
/
Youth Perspectives: From engagement to empowerment
News
.
Apr 09, 2021
Youth Perspectives: From engagement to empowerment
What is water diplomacy and how are young professionals engaged in the field? These were some of the issues discussed in a recent webinar on Youth Perspectives which brought together participants from around the world.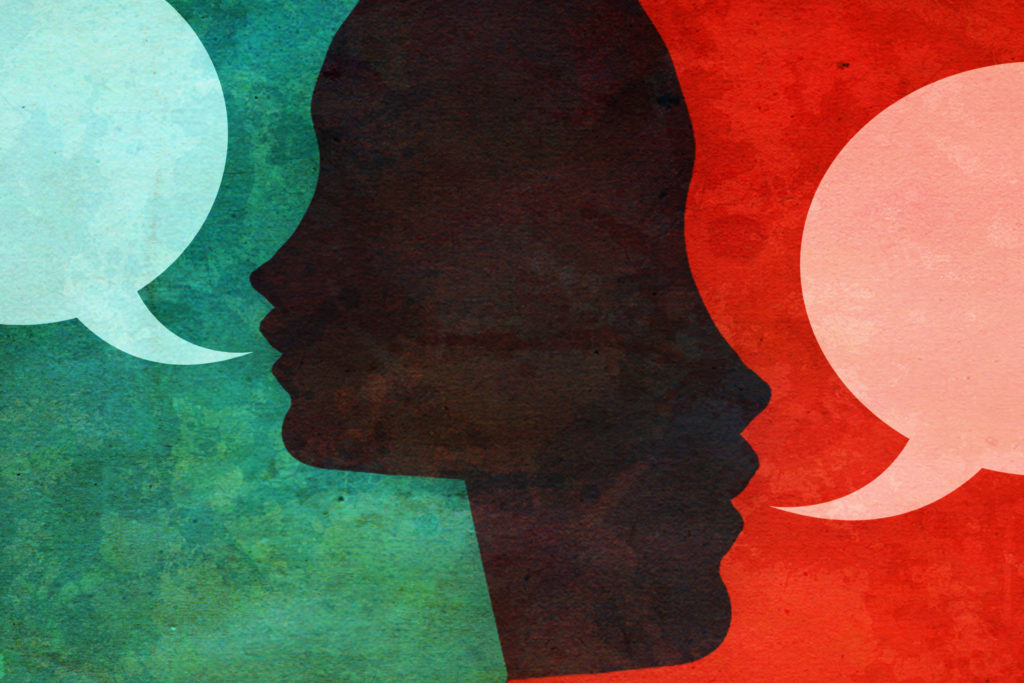 In recent years, governments and international organizations have increasingly recognized the importance of Resolution 2250 by creating space for youth in peace and development processes. But we need to do more, and we need to act now.
An audience member asked if youth inclusion should begin from the top down or the bottom up. Nawwar Sabeeleish, Environmental Education Expert from EcoPeace Middle East, was quick to point out: both. The discussions among panelists and the testimonials we heard all highlighted the need for complementary commitments to both include youth and elevate the Youth Agenda.
Keynote speaker Yodit Balcha, Senior Climate Change Adaptation Advisor at the Ministry of Water, Irrigation, and Energy in Ethiopia put this into context from her own experiences highlighting the importance of engaging young professionals in co-organization to elevate youth inputs to avoid youth's voices being solicited in a purely participatory manner. Yodit praised her positive experiences of participating in the Women in Water Diplomacy Network in the Nile and called for a similar initiative aimed at engaging young water diplomates in transboundary and water governance issues.
Dr Martina Klimes gave a brief introduction to the concept and application of water diplomacy, highlighting current trends in the developing field and the importance of contextualized engagement. Strategies for young professional inclusion and elevating levels of participation in water diplomacy processes are explored in the recently published SIWI working paper entitled 'Making Waves: Youth engagement in water diplomacy.'
A first step in mainstreaming youth inclusion in water diplomacy processes is to help people understand why it is not only desirable but necessary. SIWI's Viktor Sundman, who co-authored the working paper, explained: mainstreaming youth inclusion legitimizes the whole process from recognizing human rights in the processes to improving results – inclusive processes are shown to have more long-lasting success. SIWI's Isabelle Dadvar, co-author, specified the different levels of involvement from engagement to empowerment. With the latter being the ultimate goal, whereby space is created for groups such as youth to add perspectives and share knowledge. SIWI's Elizabeth A. Yaari, co-author, added that this likewise requires commitments from senior actors to create space for youth inclusion – for example, by 'adding' more seats to the table or even stepping back themselves in some cases.
Several great initiatives which focus on empowering youth engagement in water diplomacy processes through capacity building and networking were highlighted during the webinar.  Nawwar Sabeeleish showcased EcoPeace Middle East's long-running Good Water Neighbours programme, while Specialist of Water Initiatives Support Program, Tais Reznikova presented the Central Asia Leadership Programme (CALP) on behalf of CAREC. SIWI's Shared Waters Partnership programme likewise shared lessons learned from engaging young professionals in both formal and informal water diplomacy processes.
We also heard from alumni of the three programmes who shared experiences from their engagements – from feeling empowered by the knowledge and tools they were equipped with, to the importance of being able to meet like-minded individuals and start to build a network. Tais Reznikova pointed out, with the CALP programme engaging participants from across Central Asia and Afghanistan, a region with six countries, "Whilst there is no universal recipe for all regions, the fact that participants come from a diverse range of areas like governments, academia, private sector, and NGOs adds very valuable experience and a knowledge spillover between the groups." Nawwar Sabeeleish echoed this, reflecting on the importance of education in the Middle East region, commenting "The need for cooperation, political and social will in high-level decision-making processes is essential for future cooperation on water challenges."
When the question of whether technology was assisting in increasing inclusion of youth in processes, the answers were mixed. As Tais Reznikova pointed out, online meetings are much more accessible for youth who would not otherwise afford travel costs to a meeting or conference. At the same time, Elizabeth A. Yaari highlighted the fact that accessibility does not necessarily equal inclusivity. In this new digital age we are living in, processes need to build inclusivity in by design.
Which brings us back to commitment, we must not only commit to including youth in water diplomacy processes but deliver on those commitments and take action. It is the least we owe the leaders of tomorrow.