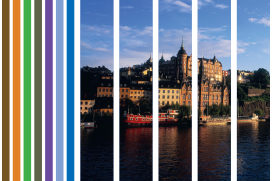 It deserves repetition: water is a precondition for all life. It keeps us alive – literally – and is an integral part of most of our daily activities. No person, business, organisation or country can afford to disregard water's centrality and importance in our lives.
Never has this point been more obvious to us at Stockholm International Water Institute than now. Our knowledge and services are in demand like never before and as a result in 2013, our turnover and staff numbers grew dramatically.
You can read about some of the highlights from our work during the past year in SIWI's 2013 Annual Report.
We intend to continue our efforts, partnering with global, national and local actors in working for a water wise world the way we do it best: building and disseminating knowledge, advocating for good water management and offering the highest level of advice. We will not rest. Follow us!