Overarching conclusions from World Water Week 2013
The Overarching Conclusions from the 2013 World Water Week, "Water Cooperation – Building Partnerships", are now available for download. In the publication, you will find the main conclusions and messages from the well over a hundred sessions that took place in the Swedish capital this September.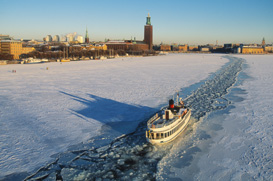 Water is the bloodstream of the biosphere. Cooperation around this resource is a highly current topic that during the 2013 World Water Week branched out to a multitude of interesting sessions and intense discussions.
All workshops, seminars, sessions and events during the week showed how broad and wide the role of water is for mankind, from access to safe drinking water and sanitation, to its fundamental role for food and energy production, and economic development at large.