Stockholm WaterFront no 1, 2020
Almost every day, there are new reports challenging us to make faster and more drastic changes to the way we live than mankind has ever experienced before. Can we really pull that off? Yes, many experts argue that we already have much of the necessary technology, we just need to adapt our thinking and actions accordingly.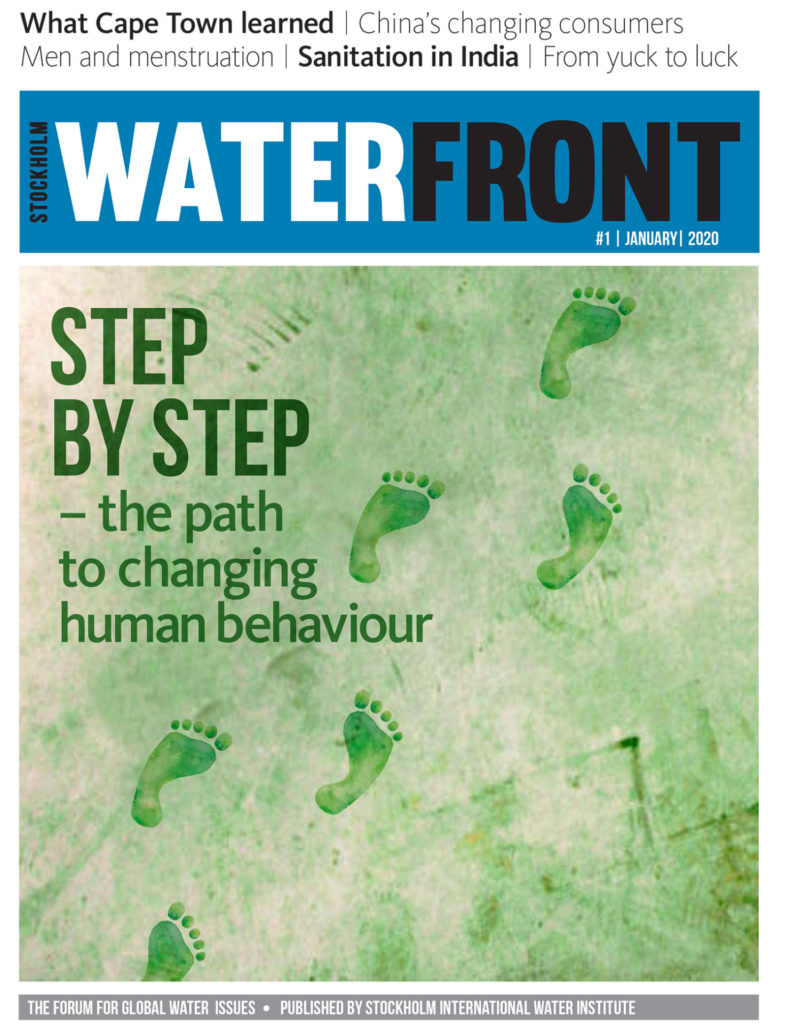 No wonder then that behavioural change is hotter than ever. In this issue of WaterFront, we scrutinize the concept on page 10 and meet people who try to set the world on a different course. Don't miss the story on page 4 where Capetonians talk about what they learned from the scare when Cape Town almost ran out of water. On page 18, you get to meet one of the most influential persons on the planet, the former journalist Ma Jun who kick-started China's environmental movement 20 years ago.
Another must-read is our article about the world's largest behavioural change campaign from India – turn to page 14 to see how that went. Other inspiring stories feature Kenyan actor Karanja Daniel who teaches men about menstruation (page 12), a new generation of climate conscious PR gurus (page 13) and lessons from Namibia's fight against the yuck-response to recycled water (page 17). To learn more about the water impact of food, check out the stories on pages 16 and 22.
Enjoy the read!