World Water Week 2013 Programme
At SIWI, we firmly believe that promoting effective cooperation will enable us to reach wiser decisions on water. In this programme, you can explore the broad range of events that key in on how we can work more effectively across sectors, as well as between governments, civil society, and the science and business com-munities to find and implement solutions to growing water challenges.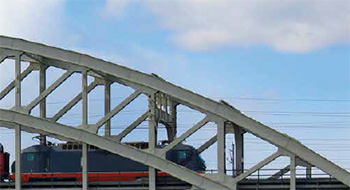 This programme provides you with detailed information on all sessions and social events, as well as important practical information. In it, you can read about each of the over 100 events that comprise World Water Week. Throughout the week, you will have the opportunity to engage with leaders from government, business, academia and members from nearly 250 convening organizations. At the conference venue, you also have the chance to visit the over 40 exhibitions featuring the latest work of diverse organisations working with water, as well as see the extraordinary projects of the international finalists for the Stockholm Junior Water Prize, representing countries from across the globe. This year we are proud to introduce the Young Professionals' Day, which features an entire day of activities aimed at those at the start of their careers.