Este proyecto presenta un sistema de recogida de agua de lluvia que reutiliza botellas de PET, que interconectadas con otras botellas forman un depósito de agua vertical, compacto y resistente a las presiones, que ocupa un espacio reducido. El proyecto tiene como objetivo satisfacer las necesidades de ahorro de agua de la Escuela Primaria Guillermo Frías, ubicada en Mecapaca (Ciudad de La Paz); esta zona presenta constantes problemas relacionados con el suministro de agua. El sistema tiene una función similar con Ekomuros, pero a diferencia de ellos, tiene un sistema de filtración basado en el uso de cáscara de quinua, que contiene saponina. La saponina es un antifúngico;que elimina hongos y bacterias, también hace espuma, por lo que el agua recolectada se puede utilizar en los baños de los niños de primaria de la escuela.
This is how I came up with the idea for this project:
The idea of the project comes from seeing children who I think are not aware of the COVID-19 situation nor of hand washing and its importance. This is how I thought of a project that integrates a national ecological filter, the harvesting of rainwater and child population.
CONTACT WATERTANK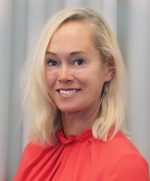 Ania Andersch
Programme manager