The importance of soils for the environment and for humans is often underestimated. Soils are an integral component of nutrient and water cycles and ultimately constitute our basis of life. In our project, we have comparatively analyzed the two energy crops corn and cup plant, an agricultural newcomer, with regard to water retention, nitrate filtration capacity, influence on humus formation and potential for reintegration of depleted soils. After numerous laboratory and field trials the cultivation of the cup plant can be recommended especially in the context of climate change and in areas where erosion is prominent and water protection is needed.
This is how I came up with the idea for this project:
Corn cultivation is very popular in Germany. However, there are numerous negative effects of the corn on soils, water and the environment in general. Therefore, we searched for alternative energy crops and came across the cup plant which we put into the focus of our research.
CONTACT WATERTANK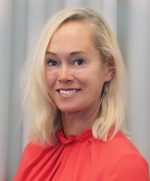 Ania Andersch
Programme manager