heading
Hi! I'm Abigail, a biology researcher and designer hoping to create a better world.
As a graduate of Seoul International School, I am a STEM-focused researcher and coder with a concentration on environmental issues and underserved communities.
Tell us what the water concern in your country is!
People do not realize that more people die from surgical site infections than the actual disease itself. Antibiotics are useless to treat these infections due to the antibiotic-resistant bacteria like MRSA that contaminate our water sources and our bodies. This is a worldwide issue that must be solved.
This is what I think is one of the solutions for a sustainable future:
My goal is to discover ways to successfully decompose residual antibiotics to prevent the creation of bacteria like MRSA. I believe that we can do this with the help of humic substances, which are proven to decompose antibiotic-resistant bacteria's DNA.
CONTACT WATERTANK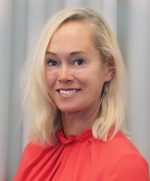 Ania Andersch
Programme manager