My name is Alonso Hernández Velázquez, I recently graduated from Escuela Nacional Preparatoria #2, resident of Mexico City. Some of my hobbies are playing sports, enjoying soccer games and studying philosophy. I have a great passion for scientific knowledge and water technologies. I consider myself a friendly person who enjoys interacting with diverse people.
Tell us what the water concern in your country is!
Pollution, droughts in Northern Mexico, floods in Southern Mexico, inaccessibility to water in general.
This is what I think is one of the solutions for a sustainable future:
The use of science and technology for better water quality and access.
CONTACT WATERTANK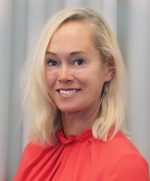 Ania Andersch
Programme manager