Hello to everyone! My name is Cécile Čechová and this year I will be representing the Czech Republic in SJWP. Beside learning foreign languages, travelling and reading I love observing the countryside and all living organisms we can find there. The number of animals, plants, fungi that can be seen with the naked eye is unbelievable, but when you look in a microscope you realise the number of organisms around us is even more astonishing and countless. And that is exactly what I have become aware of since I have been working with diatoms, microscopic algaes found in water.
Tell us what the water concern in your country is!
In my opinion many mistakes have been done in the past and are still being done today. For example the area where I live was renowned for its riparian forests which gradually disappear because of the modification of the river Dyje passing through them.
CONTACT WATERTANK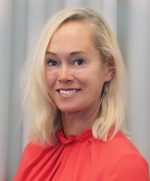 Ania Andersch
Programme manager