I am John Estrada. I am from Fresno, California in the United States of America. I am an incoming senior at Clovis North High School. I like to dance in my free time and spend time with my cats. I have also been mentoring aspiring young scientists in elementary and middle school since 2019.
Tell us what the water concern in your country is!
In California, prolonged droughts are common due to climate change. Irrigated agriculture accounts for approximately 40 to 80% of total water supplies in California. Drought can cause stress in plants, leading to yield reduction or even crop failure in agriculture, which threatens global food sufficiency.
This is what I think is one of the solutions for a sustainable future:
More emphasis should be placed on efficient irrigation management through the accurate detection of the earliest signs of drought stress in plants. This will help farmers avoid unnecessary or over irrigation, as well as conserve water without sacrificing their yield.
CONTACT WATERTANK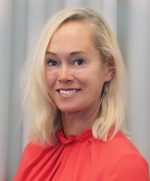 Ania Andersch
Programme manager