My name is Mikaella Skordi and i am 18 years old. I am from Limassol, Cyprus and i go to St Mary\'s school.
Tell us what the water concern in your country is!
In Cyprus, one of the biggest concerns that we face yearly is the contamination of harmful cyanobacteria blooms in different lakes and rivers that not only affect the human and animal health but as well as the survival of all aquatic species. They produce soluble toxic compounds known as "cyanotoxins" that can lead to the destruction of the whole water environment.
This is what I think is one of the solutions for a sustainable future:
Our proposed solution for this problem that was proven to be effective through our own experimental analysis is the addition of calcium peroxide granules and the effect of humics on the mitigation of the harmful cyanobacteria blooms. This solution is not only going to save our aquatic environment but also build a sustainable future for future generations.
CONTACT WATERTANK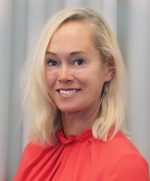 Ania Andersch
Programme manager