My name is Pauline Estrada and I competed at the 2022 Stockholm Junior Water Prize with my brother, John Estrada. I am from California and started participating in science fair in fourth grade. Outside of science, I enjoy ballet and spending time with my two cats.
Tell us what the water concern in your country is!
In the United States, specifically California where I live, drought is a huge problem that is worsening with climate change.
This is what I think is one of the solutions for a sustainable future:
I believe using artificial intelligence to detect drought stress in crops can help ensure food security and conserve water.
CONTACT WATERTANK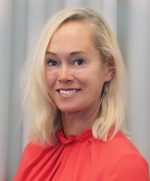 Ania Andersch
Programme manager