Better rainwater management is a way to increase food security, create jobs, and build resilient societies, suited to tackle the challenges from a changing climate. The TIARA project deepens the understanding of these connections and is paving the way for much needed investment in Africa's rainfed agriculture.
Faced with increased threats from a changing climate, rainwater is key to a more productive and sustainable agriculture. Africa already has the basic structures in place, but a lack of investment is holding the continent back from reaching the full potential.
The TIARA project is changing the trajectory of water investments in Africa, to match existing structures, making it possible to reap the benefits from better rainwater management.
Project contact
engage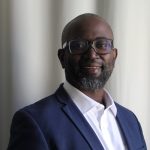 Kasonde Mulenga
Programme Manager
Africa Regional Centre
Background

TIARA is based on an initiative from SIWI's senior scientific advisor, the globally renowned water expert Malin Falkenmark. In her work, she made the case for a stronger focus on what has often been referred to as green water – the moisture trapped in the soil.

Falkenmark suggests that proper management of this resource is a vital response to the need for sustainable farming in Africa, and that it would have a great positive impact on food security on the continent. Improved food production will, in turn, reduce the need for food import which will create jobs and help stimulate local and national economies. Parallel to that, farming based on good rainwater management is a sustainable and resilient form of agriculture. On a continent increasingly faced with the effects of climate change, this is paramount.
The challenge

Africa has a significant food security challenge. At the centre of this challenge is the African smallholder farmer, typically engaged in rainfed subsistence farming. Smallholder farmers contribute up to 90% of food production in some sub-Saharan African countries but crop yields are amongst the lowest in the world.

Water is the key constraining factor in crop production. In Africa, 95 per cent of agricultural production depends on rainwater. Smallholder farmers are susceptible to the variability in the distribution and intensity of rainfall, particularly in the drylands of Africa.

Regenerating the rural economies of Africa will only be effective if water is available and used effectively. Smallholder rainfed farmers are the front-line managers of water but they often have little or no support or training in the management of these scarce rainfed water resources and the land on which they depend. Adding to the challenge is the increasing threat from climate change.
The solution

TIARA aims to unlock the potential of enhanced rainfed agriculture in Africa. Enhanced rainfed farming can transform the vast tracts of rainfed cultivable land in Africa by increasing crop yields and in-field productivity. This means improved food security, reduced poverty, and increased climate resilience.

TIARA's starting point is the concept of green water, representing 65per cent of water in the system. The initiative brings together the science of green water with an in-depth understanding of the context and environment, to trigger investments into this sector. This will help move enhanced rainfed agriculture from a niche activity to a widespread natural infrastructure agricultural solution across Africa.

TIARA integrates and complements the Comprehensive Africa Agricultural Development Programme (CAADP), the African Union's Agenda 2063, and other policy efforts in the field. However, TIARA is unique in combining advocacy and action to establish a business case, create an enabling environment and catalysing financial solutions.
Catching Raindrops in Africa
The film launched during COP27 makes a clear statement on which direction water investments need to move towards, for improved food security in Africa.
Led by SIWI in partnership with
Zambezi Watercourse Commission (ZAMCOM)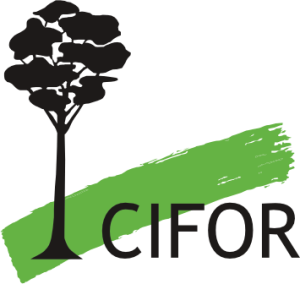 Centre for International Forestry Research (CIFOR)
International Council for Research in Agroforestry (ICRAF)