Advocating for investments in African rainfed agriculture
Hear from investment consultants, water governance experts, private investors, and an agriculture advocacy expert. Join in as our speakers discuss the mismatch between the narrative of rainfed agriculture and interest of private investors. Additionally, learn about ways to advocate for investing in small-holder farmers in the face of climate change.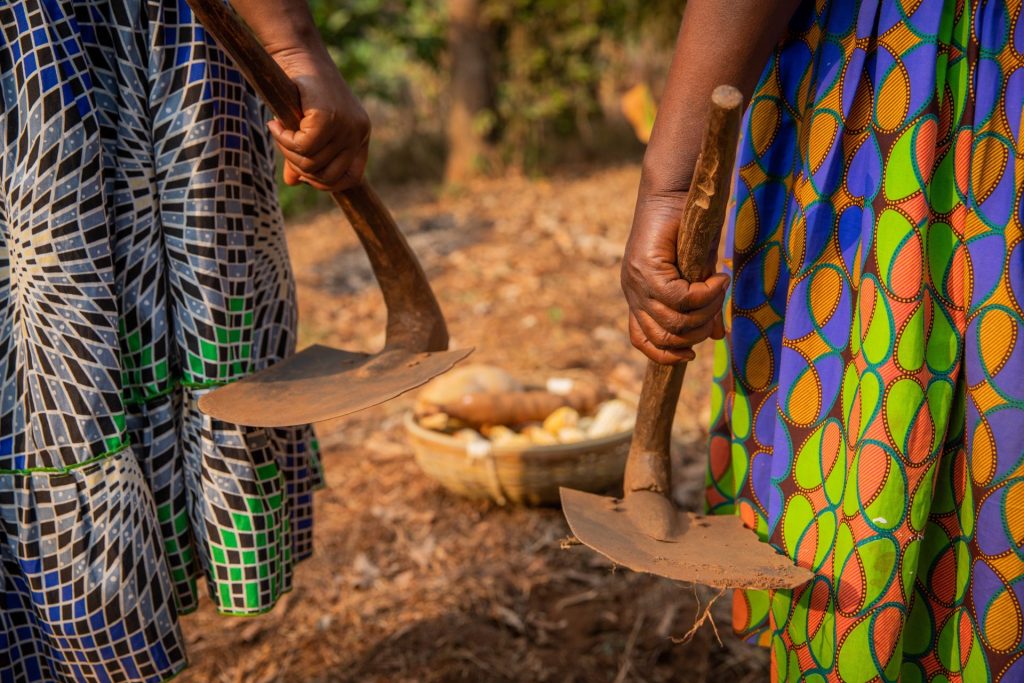 What are the opportunities to attract investments in rainfed agriculture in the face of climate change?  
Faced with increased threats from a changing climate, rainwater is key to a more productive and sustainable agriculture. Africa already has the basic structures in place, but a lack of investment and policy holds the continent back from reaching its full potential. 60% of the world's cultivable but unused land is in Sub-Saharan Africa. 
From August 8-9, the Zambezi Watercourse Commission is convening an investment forum, hosted by the government of Botswana to attract finance to rainfed agriculture. This a key moment for climate-smart investments, as the eight member states of the Zambezi Watercourse come together to show their commitment to policy changes that support rainfed agriculture to disrupt rural poverty and make Africa a food secure continent.  
In the run up to the Zambezi Rainfed Agriculture Forum, this webinar presents an opportunity to explore ways for attracting finance to rainfed agriculture, it is a practice that 95% of food production in Africa relies on. Yet it receives only 5% of public money for agriculture.  
You will hear from investment consultants, water governance experts, private investors and agriculture advocacy experts.  
We will end the webinar with presenting the agenda of the Forum, and open the floor for additional perspectives to consider. 
11 Jul 2023, 14:00 - 15:00 CEST
Programme and Agenda 
Facilitator: Radhika Gupta, Communications Manager, SIWI
Technical support: Cecile Hue, Communications Manager, SIWI
Introduction to the topic & agenda (3 minutes) – Radhika Gupta, SIWI
Panel discussion on opportunities for investments, and attracting private investors (20 minutes)
The panel will address the following question: The language and ideas related to rainfed agriculture in Africa don't align with the interests of private investors that often. Why is it crucial to tackle this mismatch?
Speakers:
Lydie Menouer, SIWI consultant and Founder, Maryll Consulting
Arleen Mitchell, SIWI consultant, Co-Founder Regen Innovation Inc
Maimbo Mabanga Malesu, CIFOR-ICRAF Country Coordinator – Zambia
Felix Ngamlagosi, Executive Secretary, Zambezi Watercourse Commission (ZAMCOM) Secretariat
Mark Harrison, Founder/CEO Callisto Grand
Moderator: Xanani Baloyi, Programme Officer, SIWI
Film about the Transforming Investments in African Rainfed Agriculture (TIARA) Project (2 minutes) 
Keynote speech: The case for investment in African small-holder farmers and rain in the face of climate change (5 minutes)
Speaker: Krishnan Pallassana, Advocacy expert and Country Director, India, Digital Green
Finance and investment Forum in Botswana (10 minutes)
What it is, who should attend, and how it will address opportunities. Sneak-peak into the agenda. What issues would you like to raise during the Forum? If you want to be invited, contact us.
Speakers:
Kasonde Muelnga, SIWI
Xanani Baloyi, SIWI
Q&A (5 minutes)