/
/
Forgotten water risks discussed by the 2020 laureates
News
.
Oct 07, 2020
Forgotten water risks discussed by the 2020 laureates
Meet Stockholm Water Prize laureate Dr John Cherry and winner of the national Stockholm Junior Water Prize competition in the USA, Zoe Gotthold. In a new video, they discuss underestimated water threats together with SIWI's Torgny Holmgren and Kanika Thakar.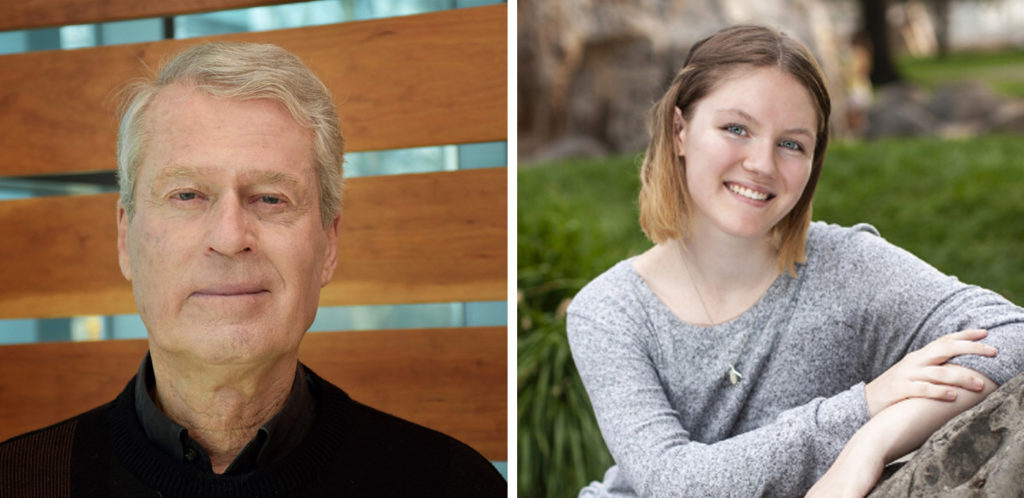 Between 4-9 October the leading conference WEFTEC Connect is taking place, this year with important online messages from leading water experts including SIWI's Executive Director Torgny Holmgren. In the recorded message he talks about three major trends and how they permeated the recent World Water Week at Home:
The climate crisis is increasingly seen as a water crisis.
More countries understand that they must focus on resilience.
Behavioural change will be the key question.
These three trends are discussed in the video. Together with Kanika Thakar, also from SIWI, Torgny Holmgren interviews Dr John Cherry, Stockholm Water Prize laureate 2020, and Zoe Gotthold who received a Diploma of Excellence from the jury of the Stockholm Junior Water Prize. They both wanted to highlight looming risks that tend to be forgotten and research areas that deserve more attention.
Dr Cherry is one of the world's foremost authorities on groundwater contamination and in the video he warns that the situation is much worse than most people are aware of: "Groundwater supports 40 per cent of the global food supply and sustains many of our precious ecological systems (…) Climate change experts tell us that in the future we will have more droughts so that rivers run dry and the lake levels go down. If we are not over-exploiting our groundwater resources, they can sustain the rivers and lakes but we are severely over-pumping and over-polluting groundwater so that it will not be able to rescue us in the future," Dr Cherry said.
Zoe Gotthold described how she got interested in ways to limit the impact of oils spills in sensitive ecosystems. She has chosen to focus on emulsions, which have so far received relatively little attention, but that can lead to major breakthroughs in environmental protection. "For the next step, I need to test more real-world conditions, taking this idea from the laboratory into more oceanic conditions," she said.
For the future, Zoe Gotthold called for three major changes. Firstly, she hopes for more of a political response to the environmental crisis. Second, she wants to see a stronger investment in scientific solutions to smaller research problems, not just the big hot button issues. And third, we all need to rethink our relationship to water. "The culture of water appreciation is also very important, that water isn't a specific field, it can touch any kind of scientific work," Zoe Gotthold said.