/
/
Lessons from the UN Climate dialogues on how we engage for progress
News
.
Dec 10, 2020
Lessons from the UN Climate dialogues on how we engage for progress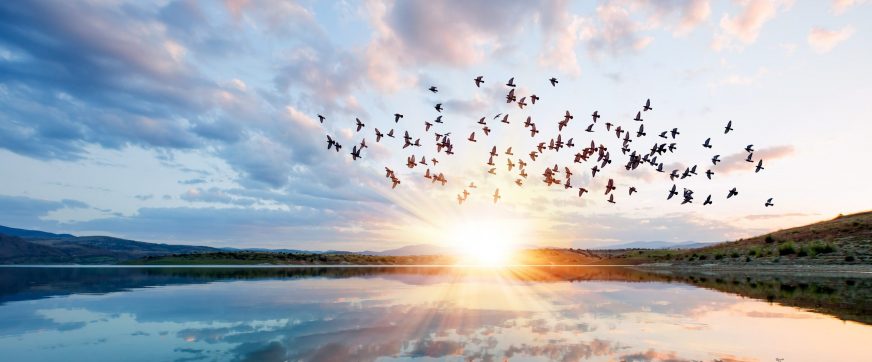 The UN Climate Change Dialogue (23 November - 4 December) was a series of virtual events that served as a platform for party and non-party stakeholders to showcase progress and discuss the agreements and actions for achieving international climate goals.
With COP26 postponed due to Covid-19, the Climate Dialogues were essential to keep the momentum in addressing adaptation and mitigation efforts across the globe and paving the way for a successful COP26 in 2021. The virtual format increased the accessibility of attendance for not only country representatives, but also international and local organizations, scientists, businesses, and activists that encouraged diverse conversation.
The Climate Dialogues highlighted our global achievements since the signing of the Paris Agreement, while simultaneously emphasizing that we are still a long way from reaching our set goals.  The commitments so far are not sufficient to reach the 2-degree target, and much less the 1.5-degree ambition: increased ambition on mitigation and adaptation is needed.
The schedule and video recordings of the Climate Dialogues are available online.
Following the Race to Zero Dialogues and the successful Water Day on 12 November, SIWI engaged in the Climate Dialogues to further identify opportunities to strengthen our work within the water-climate nexus. SIWI is committed to enhancing the intersections between water and climate change, as well as adapting to the changes and challenges prompted by the Covid-19 pandemic.
Key areas for engagement
Support indigenous involvement and traditional ecological knowledge. Indigenous peoples have significant understanding of the Earth that needs to be acknowledged and centered in climate action. Through the protection of indigenous human rights and use of ethical practices, we can increase resilience to impacts of climate change. We need to utilize traditional ecological knowledge in collaboration with science-based research to effectively implement mitigation and adaptation measures.
To strengthen our water-systems, we recognize the meaningful connections of indigenous communities to their natural surroundings and respectfully integrate indigenous knowledge into our decision-making processes. We support the human rights framework outlined by ILO Convention C169, and the following UN Declaration on the Rights of Indigenous Peoples in 2007. SIWI will further engage with indigenous advocacy within climate action and water governance at the 4th Meeting of the Facilitative Working Group of the Local Communities and Indigenous Peoples Platform (LCIPP) taking place 14 to 17 December 2020.  More information about SIWI's commitment to strengthening indigenous knowledge within water governance can be found here.
Support global initiatives that prioritize integrated approaches. The climate crisis requires urgent action from parties and non-parties and the establishment of shared targets. As countries enhance their Nationally Determined Contributions (NDCs), it is critical that they do so in an integrated manner and recognize the potential to adapt and reduce greenhouse gas emissions across all sectors. The UNFCCC and the Nairobi Work Programme highlight the opportunity to amplify synergies between actors in pursuit of socially responsible and economically sustainable solutions. Jonathan Stern, member of the incoming COP26 Presidency, reported on the upcoming collaboration opportunities regarding biodiversity and food security that are in need of greater support from outside actors. It is crucial that we are invested in global policies of climate action and emphasize the need for inclusive strategies and integrated approaches to improve resilience.
To support countries in their NDC enhancement process, SIWI and partners have produced a checklist to adequately address the intersections between water and climate. A series of webinars are also available in English, and soon Russian, French, and Spanish in order to support capacity building and exchange of experiences.
Support linkages between ecosystems. In the second Ocean Dialogue session, Cameron Diver, Deputy Director-General of the Pacific Community, asked participants to embrace the perspective of "one ocean, one climate, one planet." The magnitude of the climate crisis requires emphasizing the interconnectedness of ecosystems and dependent relationships between different elements of nature. We need to address climate change with comprehensive strategies that incorporate all vulnerable sectors. The High- Level Panel for a Sustainable Ocean Economy published a report detailing the potential for protection, production, and prosperity through ocean-based solutions and new technologies. The report seeks to remedy some of the issues of climate change while stressing the linkage between the ocean and the Earth. We need to reduce climate change not only for the sake of humanity, but also to conserve biodiversity and permit ecosystems to thrive.
Oceans cannot be addressed in isolation. Land, freshwater, and marine ecosystems are interconnected, and the linkages between them need to be managed in a coherent and coordinated manner. To combat pollution caused by land-based and upstream activities, SIWI has developed and hosted the Action Platform for Source-to-Sea management, which aims to support coordinated and innovative approaches to governance and management from source to sea.
SIWI believes that water management is essential to building resilient ecosystems, and is therefore an integral part of climate and development policies. We must improve water quality across the globe to preserve the biodiversity of our ecosystems and pursue nature-based solutions to reach climate targets. Water is a cross-sectorial issue that must be thoughtfully implemented into NDCs and global climate agreements.
Support balanced solutions in adaptation and mitigation. New strategies and technologies must be implemented in both the fields of adaptation and mitigation. We must adapt to the current irreversible changes within our ecosystems and communities caused by global temperature rise, and prevent carbon emissions from continuing to rise. New mitigation efforts offer the ability to restore nature-based solutions for sequestering carbon and invest in renewable technologies. The combination of both adaptation and mitigation allows us to identify the most effective way to reach our goals and limit the damages of climate change. Party and non-party stakeholders must broadly engage with climate policies that emphasize each strategy.
SIWI recognizes that preventing overexploitation of our water resources will ensure the protection of resources, ecosystems, and soils. Adaptation strategies can be used to lessen the impacts of flooding and droughts through sustainable landscape management and systems that capture runoff. The reduction of climate risks on water-related infrastructure will ensure sustainable access to water and effective sanitation services. Strong water and sanitation systems lead to benefits such as economic growth, higher education levels among girls, resilient ecosystems, and health protections that are especially relevant during the Covid-19 pandemic. The benefits of sustainable water systems can be strengthened by complementary mitigation strategies. Investments in the restoration of natural carbon-sinks and sustainable agricultural practices reduces carbon emissions and helps protect our ecosystems, soils, rivers, and oceans from further climate risks. Solutions based in adaptation and mitigation require trade-offs between conflicting interests, but can be implemented through transparent and equitable approaches.
Smart management of water and freshwater ecosystems can offer a range of impactful solutions to mitigate carbon emissions that remain largely untapped. Through the protection and restoration of freshwater resources for ecosystems and people; the sustainable use and distribution of water for agriculture, energy, industry, and human settlements; and the reuse of freshwater and wastewater at a global scale, the water sector can reduce approximately 10 percent of global greenhouse gas emissions, according to the 2020 GIZ report "Stop Floating, Start Swimming".
Support mainstreaming of climate change issues and youth involvement. To meet the ambitious goals of a 1.5-degree climate resilient world, we need the involvement of people from all sectors of society. We cannot rely solely on governments and interested parties to promote and provide transformative solutions to climate change. Climate action must be taken on a global scale. Alexander Leicht, Chief of Educational Sustainable Development for UNESCO, emphasized the power of youth involvement in climate action and the abilities of mobilization among younger generations. Accessible education about climate change will increase stakeholders' engagement with sustainable development. We support initiatives that build the capacity for youth, businesses, organizations, schools, and communities to be involved in policy-making, monitoring, reporting, and investing in new innovations.
SIWI provides opportunities for knowledge generation and capacity building and offers opportunities for engagement for all stakeholders. We recognize the urgency of the climate crisis and that collaboration is the most effective method to reach the goals of the Paris Agreement.
To reach the goals set in the Paris Agreement and in other climate related frameworks, a raise of level of ambition is crucial. We need to break down silos and implement climate action across all sectors to ensure the safety of our world for future generations.
SIWI is committed to engaging communities in the water-climate nexus and working alongside stakeholders to create actionable plans. Click here for the UN Water Action Pathway Executive Summary, and see how water can contribute to tackle climate change, through both mitigation and adaptation. And join us virtually at the Climate Adaptation Summit on 25  January 2021 for further discussions on climate action!