/
/
Municipality of Montero in Bolivia develops a new WASH plan
News
.
May 22, 2019
Municipality of Montero in Bolivia develops a new WASH plan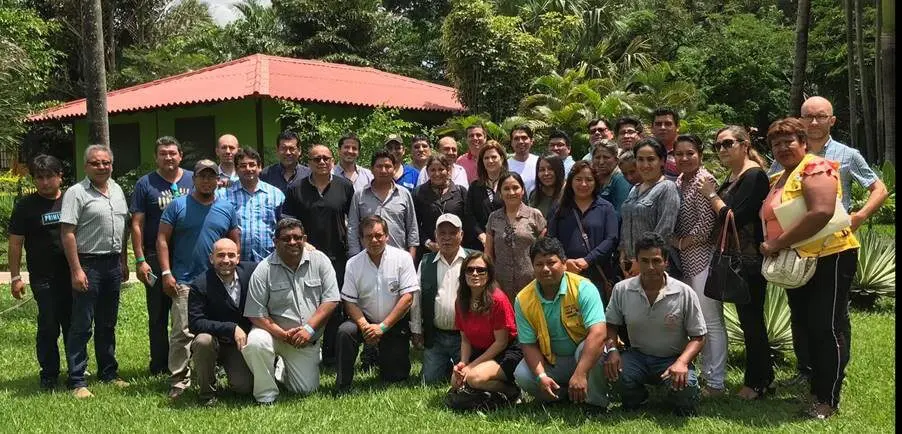 SIWI's Water Governance Team was invited by UNICEF Bolivia, to moderate a multi-stakeholder process to identify the bottlenecks in the urban sanitation subsector of the Municipality of Montero. The workshop used WASH-BAT methodology, identified the main 10 priorities to improve sector delivery and stakeholders agreed on key governance actions to be included in the municipal plan.
The Water, Sanitation and Hygiene Bottleneck Analysis Tool (WASH BAT) has been designed and developed by UNICEF, with inputs from SIWI and other global sector partners, as a sector tool for WASH sector strengthening. More information can be found on: http://www.washbat.org. It enables a systematic identification of factors (referred to as 'bottlenecks') that prevent achievement of sustainable service delivery within national or sub-national WASH targets and helps stakeholders define activities aimed at removing the root causes of these bottlenecks.
The multi-stakeholder workshop using WASHBAT was held on December 5 and 6 in the Municipality of Montero and was widely attended by different actors within the sector: participants from the municipality, the urban service provider (a cooperative called COSMOL), rural service providers (community committees called CAPYS) , regulator agency, users and donors. Out of 42 participants 35% were women. Using the accountability triangle and WASHBAT participants were able to identify: a) the ideal roles and responsibilities of different actors within the sector, and b) the bottlenecks that hamper optimal sector development. Based on the outcomes of both exercises some measures were proposed, with prioritization of the most critical 9 activities for which an action plan was developed. The 9 most critical activities are:
Create a municipal agency competent in the water and sanitation sector.
Develop a municipal legal framework, clarifying roles and responsibilities of service providers, municipal government and users.
Operationalize the platform to coordinate all actors in the water and sanitation sector.
Strengthen capacities in :a) institutional in sanitation management, project development, information and communication, institutional relations and human resources and b) public awareness on the legal framework.
Improve environmental management, through a) planning to control and fiscalize the discharge of wastewater, and b) undertaking a technical study of aquifers and watersheds (consumption, recharge, volume and quality of water).
Organize a Water Summit, with the participation of the municipality, the operator and the community committees.
Formalize the service of decentralized sanitation (wastewater transporters and managers)
Establish a permanent dialogue between the municipality of Montero and the national level with regards to water and sanitation.
Raise awareness about users' rights and responsibilities, rational use of water and the importance of paying the tariffs.
The three main consensus and the nine priority activities were captured in the "Declaration of Montero", a document signed by the six main actors of the sector, committing to work together and coordinate action from that moment on. This was described by the municipal secretary of environment as a "historical moment" for the city.