Time to nominate for Stockholm Water Prize 2023
Who is your water hero? Take a moment to reflect on who should receive the world's most prestigious water award in 2023 and nominate the woman, man, or organization you feel has made the most outstanding contribution.
The Stockholm Water Prize has been presented every year since 1991 in recognition of groundbreaking research and bold innovations that have transformed how we understand and manage freshwater. The laureates come from all over the world and represent a broad range of water-related activities, professions, and scientific disciplines. 
The Prize was established to raise awareness of water issues and honour outstanding achievements. Over the years, it has helped freshwater become more prominent on the global agenda and played an important role in spreading the work of the Laureates across the world. This has contributed to more informed discussions and better decisions on topics like groundwater contamination, agriculture, river management, and climate action to name but a few.  
"I am really grateful that the prize exists because it shines a light for the world on just how important freshwater is to life on this planet,"as the 2021 Stockholm Water Prize Laureate Sandra Postel put it when she was awarded the Prize. 
Now we are seeking the next Stockholm Water Prize Laureate who will be announced in March 2023. Anyone can submit a nomination and the procedure is simple: 
Send the name of the person you wish to nominate and a short supporting statement (250-500 words) to the Stockholm Water Prize Nominating Committee, consisting of internationally renowned water experts.

If your candidate is short-listed, you will be asked to provide further information about the nominee.

 

 
Nominations are accepted until 30 September 2022.
So, take a moment to reflect on who deserves to become the next Stockholm Water Prize Laureate and share this invitation to nominate in your networks. We especially encourage more nominations of women, who have so far been under represented among the laureates. 
Nominate your water hero
Who will be the next Stockholm Water Prize laureate? Nominations are open from 23 March until 30 September 2022.
Nominate now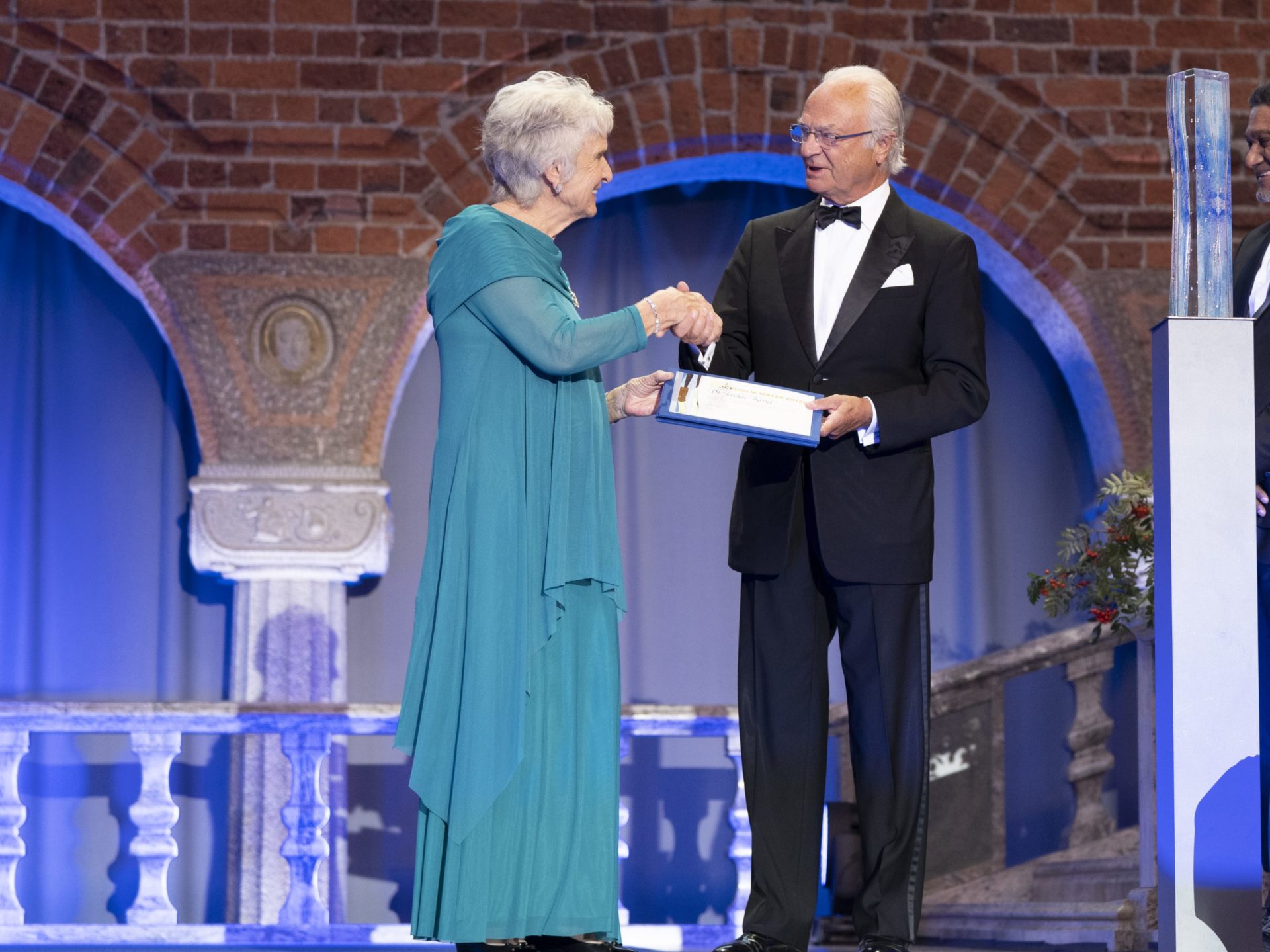 H.M. King Carl XVI Gustaf of Sweden presenting the Stockholm Water Prize 2019 to Dr Jackie King.