/
/
Towards a more sustainable water sector in Iraq
News
.
Dec 14, 2018
Towards a more sustainable water sector in Iraq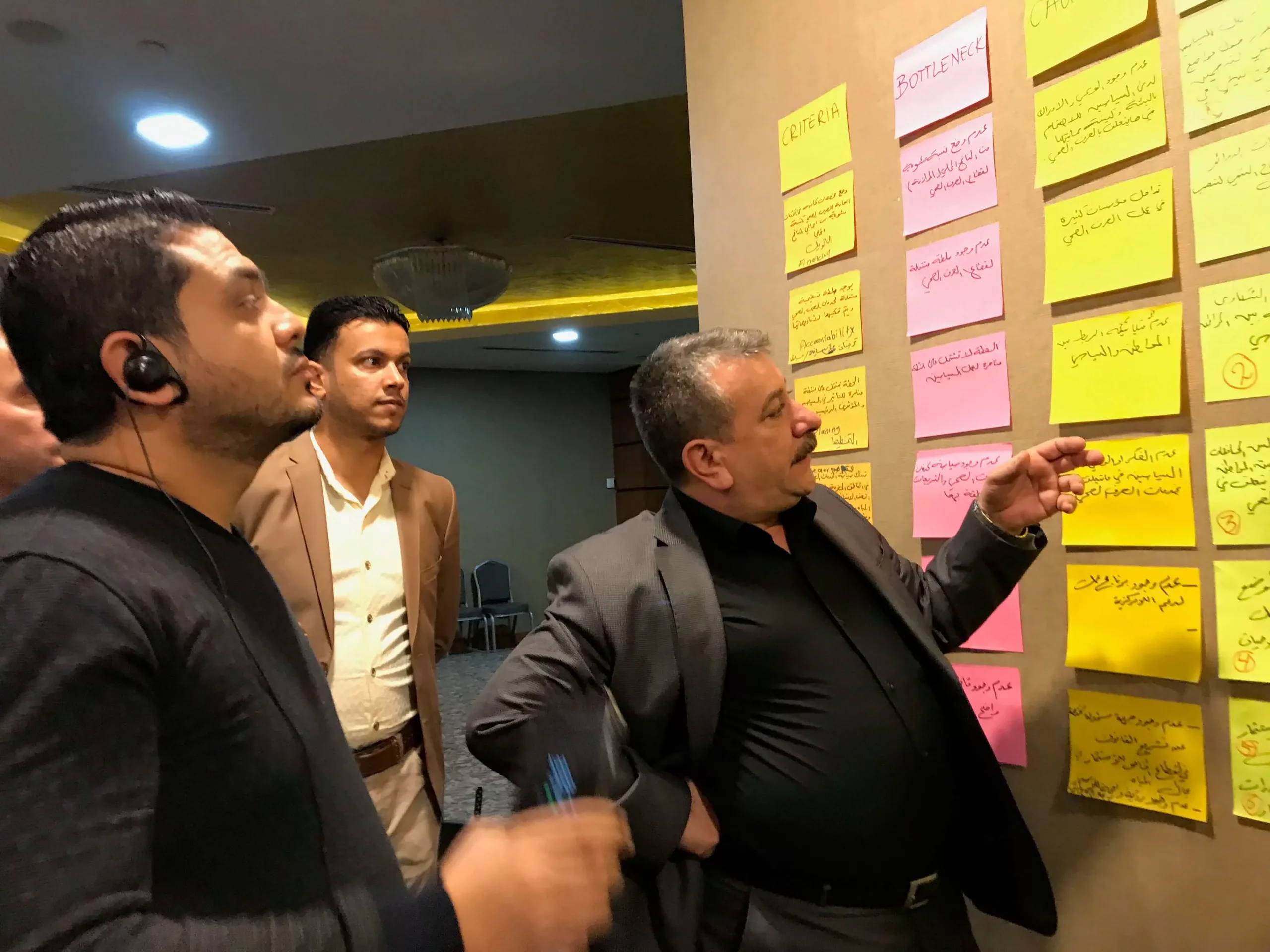 Iraq is facing an acute water crisis, but the WASH bottleneck analysis can help the water sector become more effective. In November, some 30 representatives from different governorates met in Erbil to discuss and learn how to use this tool.
From 16 to 20 November, around 30 participants, representing the governorates of Basra, Erbil, Baghdad, Dohuk and Nineveh, gathered in Erbil for a training in the WASH Bottleneck Analysis Tool (WASHBAT). The aim of the WASHBAT is to increase the efficiency of WASH sector resources for more sustainable and equitable outcomes. This is achieved through dialogue between stakeholders, with suggestions on how to remove barriers and increase sector development.
The tool is unbranded, available on-line and can be tailored for different types of users. The principal users of the tool are expected to be line ministries responsible for water, sanitation and hygiene. The application of the tool is expected to be a collaborative effort, involving multiple sector stakeholders and external partners, but owned and led by the government.
Decades of conflicts have negatively affected Iraqi society with devastating effects on the well-being and development of its people. Millions of children and women have to cope with insufficient services and unmet as a consequence of years of extreme violence and decades of continual conflict, deprivation, and neglect. While children are generally vulnerable, disparities in the acuteness of vulnerability vary across the country, with some governorates, districts and sub-districts harder hit than others. The root causes also vary from one community to another.
The demand for high quality drinking water and adequate sanitation will continue to increase in coming years, s Iraq's population grows and rapidly urbanizes. An expanding and diversifying economy will also mean higher demands on the resource. Government efforts to expand agriculture, which already utilizes up to 90 per cent of available raw water resources, will increase strain on a nation that already suffers from significant water stress. Iraq faces an acute water crisis, resulting from weak constitutional or legislative frameworks and a need for strengthened capacities to manage conflicting demands. Rural-urban disparities are wide and about half of water users and a quarter of sanitation users report unreliable services.
In 2019, at least six governorates will be start implementing the WASHBAT in their respective areas to identify and remove bottlenecks in the provision of water and sanitation and implementation plans. This process, as well as the training, will be supported by UNICEF in collaboration with SIWI, under the framework of the activities within the Accountability for Sustainability partnership.