Transboundary collaboration from source-to-sea critical to address pressures on deltas, coasts and the ocean
"Transboundary cooperation on source-to-sea issues is complicated, but to successfully deliver on Sustainable Development Goals 6 and 14, it is vital to take into account these source-to-sea interconnections in transboundary river basins and large marine ecosystems."
Further recommendations the panellists provided are:
Coastal states must lead and promote a source-to-sea view.
Establish a history of productive cooperation on related issues and build on this to include source-to-sea issues.
Create a value proposition for taking source-to-sea action.
Develop the technical and professional capacities needed to address source-to-sea challenges, so progress can be made evenly in all countries.
Find simple entry points to make coastal and marine issues part of the freshwater conversation.
Create mechanisms that bring upstream and downstream stakeholders together, and build understanding of the impacts of actions in one part of the transboundary system in other areas. It must be considered that stakeholders can be geographically distant from the impact of their actions. They can also be far removed in an economic sense as their activities are not directly affected.
This session was a side event of the 9th Meeting of the Parties of the UNECE Water Convention, which supports the source-to-sea approach in its Programme Area 3: "Promoting an integrated and intersectoral approach to water resources management at all levels". UNECE is also planning to host a global workshop focused on source-to-sea in 2022.
The Water Convention includes provisions to protect environments influenced by transboundary waters, including the marine environment. It provides a framework to track the progress of transboundary water cooperation across the globe, where common challenges can be discussed and responses defined.
Transboundary water cooperation represents one of the most substantial contemporary undertakings of our time due to its importance for the achievement of sustainable development, climate resilience and conflict prevention. However, transboundary rivers and downstream coastal and marine ecosystems continue to be under increasing pressure due to limited collaboration from source to sea.
Watch the full session on transboundary cooperation to address source-to-sea challenges
The source-to-sea approach
The foundation of the source-to-sea approach is a recognition that land, freshwater, coastal and marine systems are interconnected. Activities in one part of the source-to-sea system can have effects both at source and further downstream.
The source-to-sea approach to management is increasingly called for as it takes a complete system view of issues, and includes considerations such as climate change, marine litter, and nutrient pollution.
Many of the development challenges we face require cross-sectoral coordination; it is not possible for a single sector alone to deliver the full solution. The source-to-sea approach allows for a collaborative process to identify solutions and implement them.
The Action Platform for Source-to-Sea Management
The S2S Platform was launched in 2014. It is a multi-stakeholder initiative enabling sustainable development across the land-freshwater-marine continuum. It supports the adoption and implementation of a source-to-sea approach to management at regional, national, and sub-national levels.
Explore the platform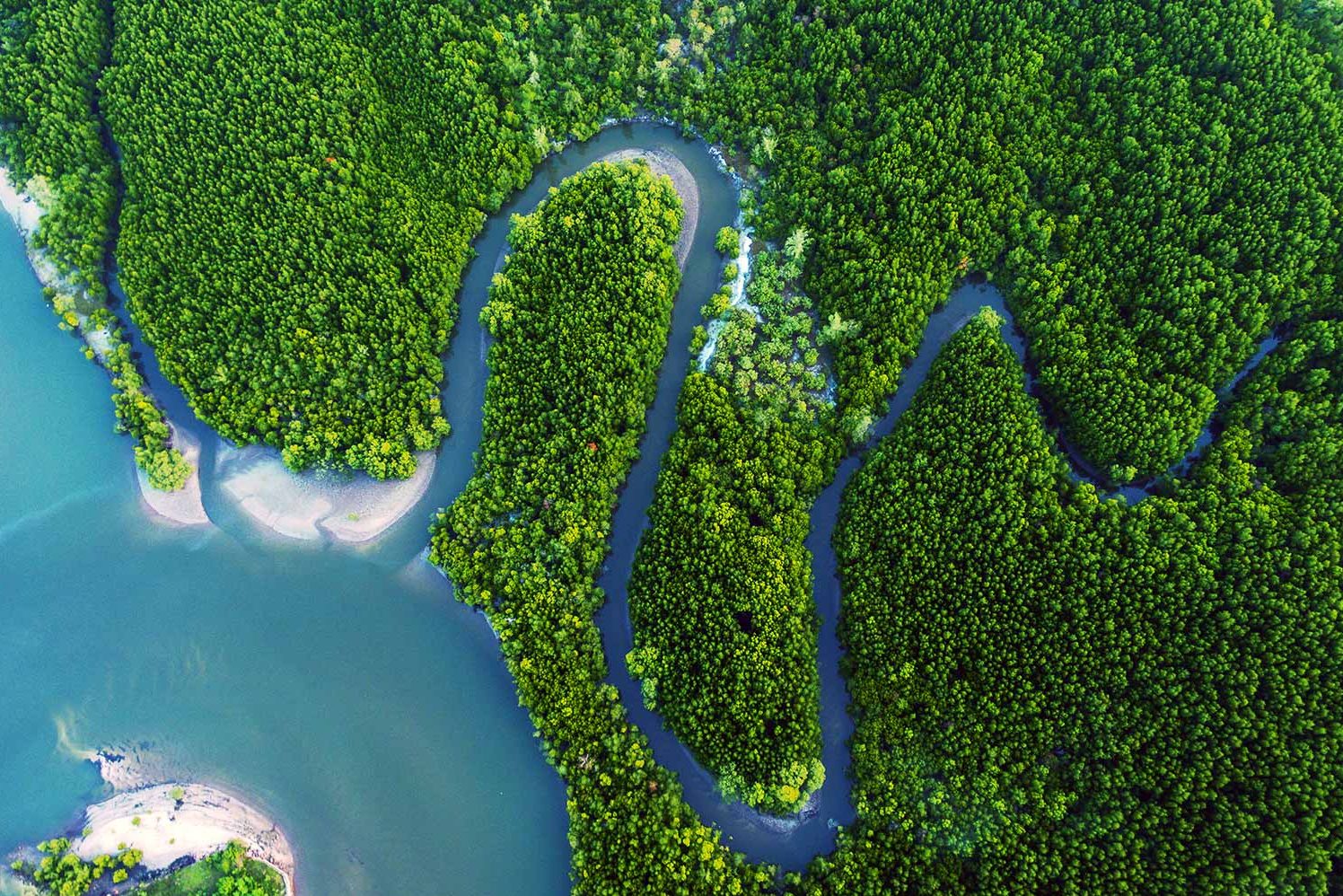 Image by Chaiwat Srijankul.