2015 Call for registration
On 23 August we will open the doors to this year's World Water Week, themed "Water for Development". In this year of major decisions regarding sustainable development and the path the UN and its member states will take, it is important that we take a step back and reflect upon water and its central role in development.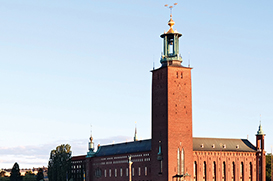 Water is not only the condition for life, but also central to economic and social development, and a prerequisite for healthy ecosystems. We need to talk – about how to manage water, and how to finance it, today and in the decades to come. Financing for Development, a process running alongside the negotiations about Sustainable Development Goals (SDGs) and a new climate deal, is as important as the Post-2015 Development Framework itself. Without money, no implementation. Not of a water goal, nor of any other goals. We need to bring these perspectives into our discussions at World Water Week. We have an impressive programme with events covering topics such as development financing, the SDGs, integrity, gender, climate change, energy and sanitation. Please browse the following pages for more details and inspiration.