2015 World Water Week Report-Water for Development
During such a crucial year as 2015, when the Millennium Development Goals are to be met, when the Post-2015 Development Agenda will be decided upon, when a new global climate deal will be agreed and when a new framework for Disaster Risk Reduction is to be discussed, we will focus on Water for Development as the theme of World Water Week.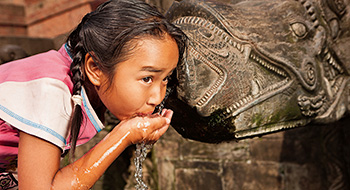 The role of water for development cannot be overestimated. Water is the foundation for all aspects of human and societal progress. While we need it to survive – literally, to quench our thirst, to prepare our food, and maintain our hygiene, it is also central to economic and social development, and a prerequisite for healthy ecosystems.
Irrespective of how water will be captured in the Sustainable Development Goals, it is essential that we examine the broader role of water and water management in sustainable development, as well as in climate negotiations and disaster risk reduction. What is said and decided upon during 2015 will steer our development agendas for many years to come.
In these pages, the 2015 theme is presented in detail through the Thematic Scope. The key aspects of this theme will be discussed in eight scientific workshops. You will find detailed instructions on how to submit abstracts for the workshops and proposals for other sessions. We expect to receive many stimulating and important suggestions from past and future participants!