Call for abstracts and event proposals: World Water Week 2016
It is just weeks since the leaders of the world put their signatures to the 17 Sustainable Development Goals (SDGs). The time has come to implement what the world has promised. We at SIWI intend to work hard to contribute to the fulfilment of Goal 6, about sustainable water management and sanitation. We will also strive to help reach other goals that are dependent on water.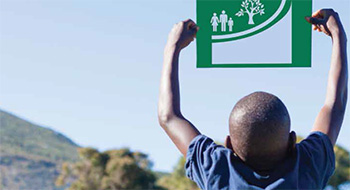 In 2016, we will meet in Stockholm between 28 August and 2 September. Tracking water's progress in our new development framework is crucial for real change. Therefore, SIWI will provide World Water Week as an annual opportunity for stock-taking of water in the implementation of the water-related SDGs and the Paris climate agreement. By that time, we will have a set of indicators to track progress of the SDGs, and although it will be too early to collect meaningful statistics, it is important to discuss and calibrate the implementation. One of the days of the conference will be specifically dedicated to following up on water's role in the implementation.
In these pages, we present the thematic scope as well as the eight core seminars (previously workshops) of the 2016 World Water Week, and we provide you with the information needed to submit abstracts and event proposals for the Week.