Every Drop Matters: Lessons and insights
Initially starting out as a regional programme, Every Drop Matters (EDM) demonstrated success led to its expansion into a long term global partnership.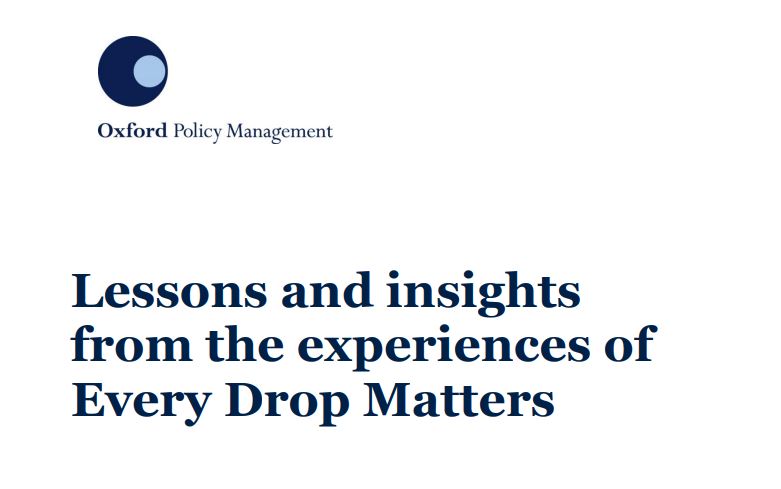 In adopting the Millennium Development Goals (MDGs), the countries of the world pledged to reduce by half the proportion of people without access to safe drinking water and sanitation, and to stop the unsustainable exploitation of water resources. Recognizing the significant challenges related to achieving these goals, both Coca-Cola and the United Nations Development Programme (UNDP) committed to identifying and supporting solutions to these challenges. The convergence of this mutual commitment provided the basis for the development of Every Drop Matters (EDM) in 2006.
As EDM closes, the programme is now taking stock of its achievements. Through its global programme, it has reached out to over one million people within Europe and the CIS, the Arab States and Asia.
This publication highlights the key achievements made across its many projects conducted during 2010-2016, providing snapshots of some impressive results across 21 countries.