Human rights-based approach to integrated water resources management: Training manual and facilitator's guide
The manual brings together two fields that, until recently, have been separate: human rights and integrated water resource management (IWRM).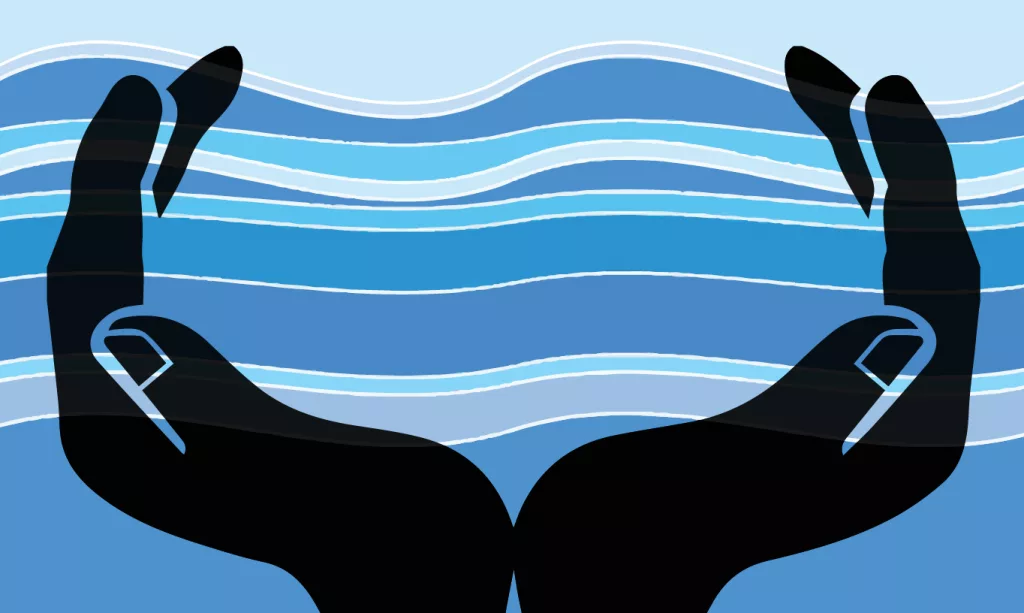 The need for this manual became felt as awareness grew within the human rights community that water management is fundamental to the realization of a range of human rights – such as the right to life, the right to health, the right to food and the right to a healthy environment – and vice versa. The Human Rights-Based Approach (HRBA) is also a suitable lens for the work towards the 2030 Agenda for Sustainable Development with its universal vision to "leave no one behind" and "seek to realize the human rights of all."
Water is a resource that is essential to life itself, to all forms of economic production, to many forms of social interaction, to many cultural activities and to the maintenance of ecosystems. Because water is so fundamental, a wide variety of institutions are involved in its management. This creates challenges in the spheres of complementarity and coherence. This coherence is the 'integrated' aspect of IWRM. IWRM seeks to unify, in one management system, all the different human interventions in freshwater within a given river basin.
As pressures on the world's freshwater resources increase, many river basins will face both increasing freshwater scarcity and increasing pollution. As this happens, organizations with IWRM responsibilities will face increasing challenges. The many competing—and sometimes conflicting—demands on water resources will give rise to questions of equity and justice, such as what would be considered to be a 'fair' or 'balanced' allocation of water for competing uses. The human rights system offers an important entry point for such questions of justice.
This manual will serve as a useful resource in transferring knowledge from professionals to those who work in water management and governance. The facilitator's guide in the final chapter provides tested training tools for achieving the objectives of a HRBA to IWRM.
The manual contains the following chapters:
Introduction
Introduction to Integrated Water Resources Management
The Human Rights-based Approach
Water Governance
Human Rights-based Approach to IWRM in International Law
Core Provisions of the Human Right to Water
Water, Legal Pluralism and Human Rights
A Tool for the Implementation of a Human Rights-Based Approach to IWRM
Facilitator's Guide: Techniques, Tools and Evaluation
UNDP-SIWI Water Governance Facility, WaterLex, REDICA and Cap-Net, 2017. Human rights-based approach to integrated water resources management: Training manual and facilitator's guide. Rio de Janeiro: Cap-Net.