On the Verge of a New Water Scarcity: A call for good governance and human ingenuity
An unfortunate confusion regarding growing physical water scarcity distorts policy formulation and effective action programmes. The scale and magnitude of the challenge imply that water scarcity is everybody's business.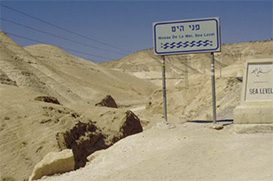 This policy brief offers a set of distinctions and concludes with structured policy suggestions how to cope with and prevent the worsening water scarcity.
Lessons learned
When taking concrete policy steps, decision makers should first focus on managing demand – efforts to increase supply should be secondary to that. In this context, policy makers should work to translate the following key recommendations into a clear and culturally applicable legal and administrative framework.
Decrease water losses and increase productivity by changing water use patterns.
Incorporate water into socio-economic national planning.
Identifying the point at which optimum use has been made of available resources and then producing additional water.
For a fuller details of the recommendations, please download the document.
Recommendations for Policy Makers
Before attempting to boost water supplies, decision makers should first seek to better manage demand. Ways forward include decreasing losses in water supply and irrigation systems, cutting subsidies to agriculture, and putting in place realistic water-pricing measures.
When water scarcity is population-driven and demand management in place, policy decisions on reallocation of water resources need to be taken.
Forward planning is essential in areas where water scarcity is caused by seasonal changes and year-to-year variation. This means taking action to store water and food in good years.
In arid areas where not enough rain falls, policy should promote efficient farming practices that make the most of all available water.
On a global scale, policy decisions which reduce food losses should be taken.
Policy makers must ensure that water governance is flexible enough to make the best possible use of all the water resources accessible.
Stricter controls need to be put in place to curb water pollution, as this will make more clean water accessible to users.
Citation:
Falkenmark, M., A. Berntell, A. Jägerskog, J. Lundqvist, M. Matz and H. Tropp. On the Verge of a New Water Scarcity: A Call for Good Governance and Human Ingenuity. SIWI Policy Brief. SIWI, 2007.