Stockholm WaterFront no 2, 2018
In the new issue of WaterFront, we look at the connections between humans and nature. It is an exciting moment in time, when the traditional view on the relationship between ecosystems and human development is increasingly being challenged.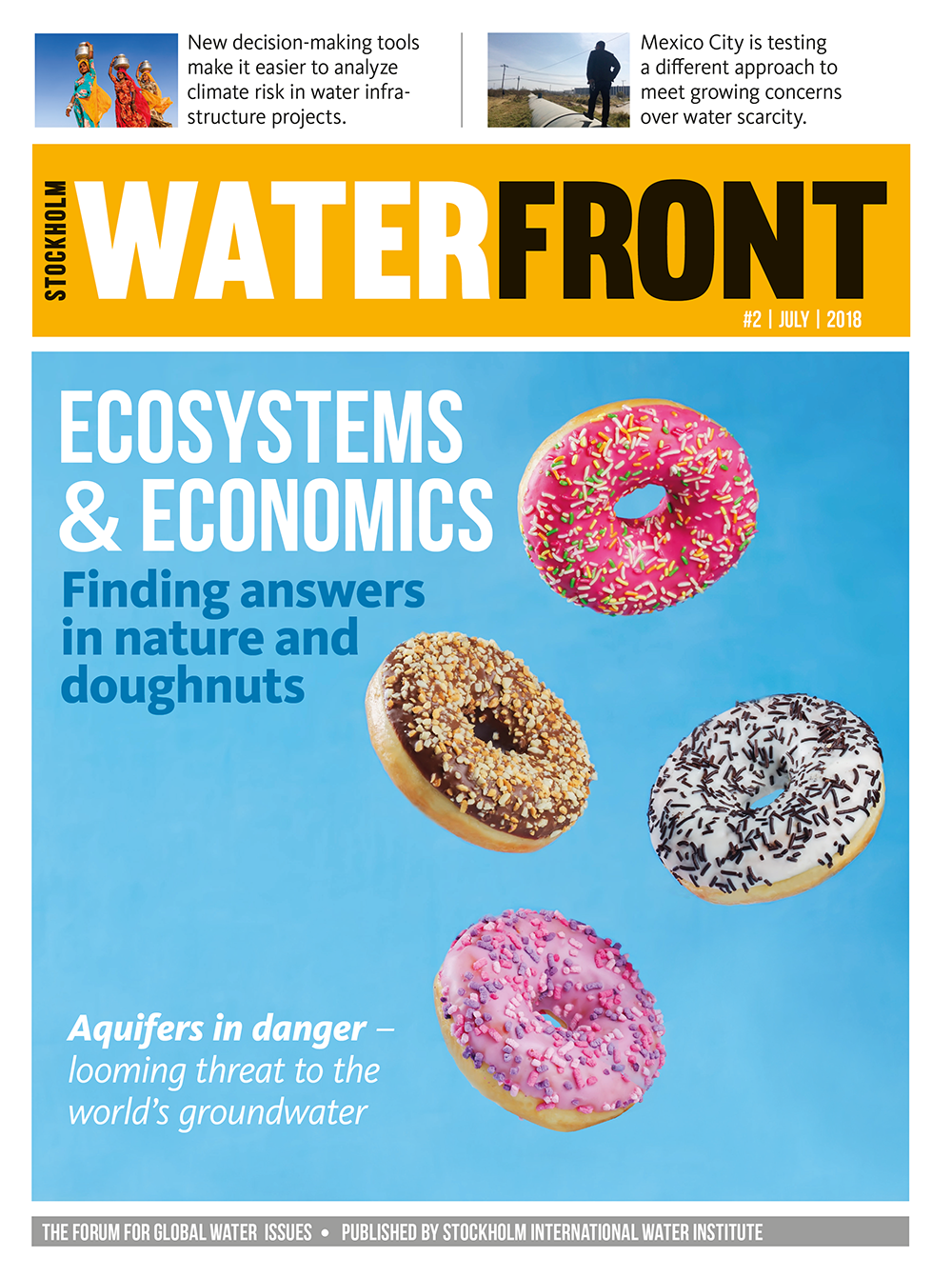 In the past, nature has at times been seen as a foe to be conquered, but we're now starting to realize that nature in fact holds the key to solving many of humanity's most pressing challenges.
Yet, the shift is not happening fast enough. Investment in nature-based solutions and ecosystems research is clearly insufficient. To hopefully help speed things up, this year's World Water Week will explore some of these issues through its theme Water, ecosystems and human development.
In this issue of WaterFront we examine the alarming threat to the world's major aquifers on page 4.
Still, there is also a lot of good news, with signs of a global rethink – on page 12 you can read about how the World Bank wants to bring ecological expertise into their projects at an earlier stage and a story on page 14 explores new tools that help infrastructure planners calculate climate risks. To learn more about how economists are trying to bring ecosystems into the equation, turn to page 18.
Last, but not least, don't miss Torkil Jønch Clausens' analysis of what really happened at the High-level Political Forum on page 22.
Enjoy the read!