Sustainable Development Goals posters
This didactic series of printable posters explains how water connects all Sustainable Development Goals (SDGs).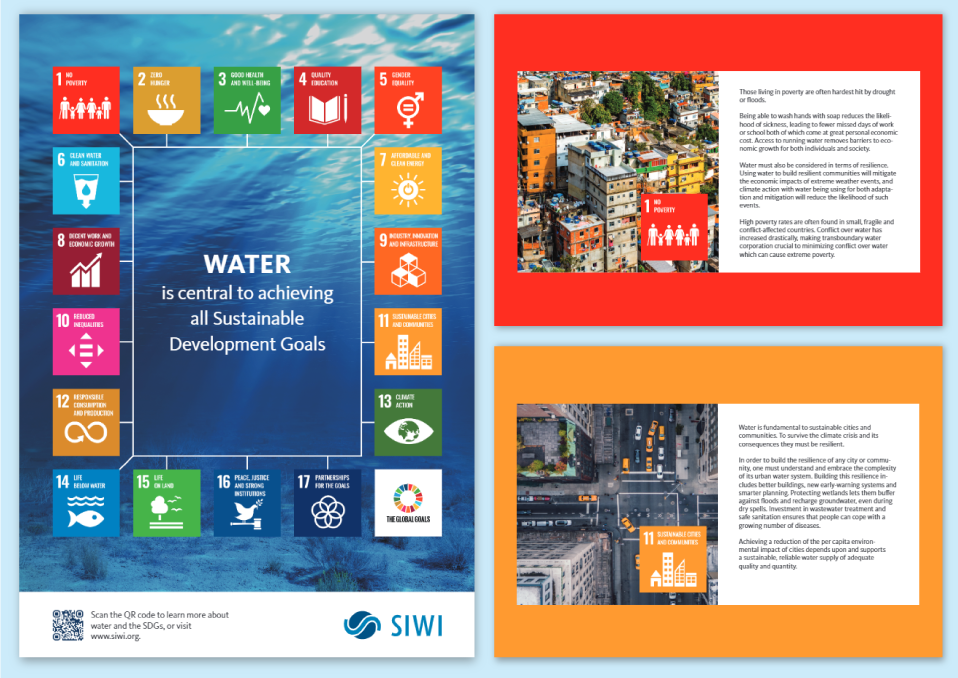 To accelerate the kind of urgent, efficient, and effective action needed to achieve the Goals, it is crucial to address interconnectedness. We must recognize the central role of water as a catalyst for action and progress across all SDGs.
This series of posters is a great introduction to the United Nations Global Goals. Each poster presents a different SDG in an accessible language and highlights the role water plays in achieving these goals.
We encourage you to download and print these posters – in A4 or A3 size – to create a small exhibit in your office, your classroom or your community building.
If you need a higher resolution for professional printing, please contact us.
Water and the 2030 Agenda
In 2015, the global community launched the 2030 Agenda, with 17 Sustainable Development Goals (SDGs) that should be reached by 2030. Water plays a key role in achieving these goals.
Learn more