United through the JAAR: Community water management in Panama
This participatory video has been developed as a way for the local water committees and the communities in the Ngäbe Buglé area in Panama, to clarify what needs to be done - by the committees and the water users - in order to manage their shared water scheme.
The video has been developed through the Knowledge Management Plan in support of the Democratic Economic Governance Joint Programmes supported by the Spanish Millennium Development Goals Achievement Fund (mdgfund.org). The language spoken is the vernacular Ngäbere. Full video (21 min) available here.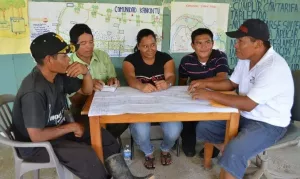 Subtítulos en español
Latin America and the Caribbean