Water integrity risks in the MENA region: Priorities for action
National assessments conducted in Jordan, Lebanon, Morocco, Palestine and Tunisia clearly show that each face integrity risks and share a number of common challenges. This brief offers insights for policy makers on the priority areas to support capacity development to enhance integrity and improve water governance in the Middle East North Africa (MENA) Region.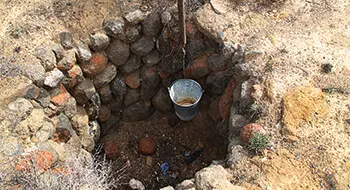 Water scarcity in the MENA region is a result of both physical shortage and governance issues. Institutional integrity — the adherence to the principles of transparency, accountability, and participation, based on core values of honesty, equity and professionalism — is critical to ensure effective governance of
water. Risks posed by low levels of integrity in water institutions can threaten human dignity and health, stunt economic growth and slow needed investments going into the water sector. Targeted actions to reduce water integrity risks are needed across the MENA region, this Policy Brief presents recommendations which points out where to start.
West Asia and Northern Africa