Women in Water Diplomacy After Action report
Years of collective action materialised around World Water Week 2022, when the Women in Water Diplomacy Network convened both its first ever Global Network Forum and launched its new Global Strategy on Women, Water, Peace and Security.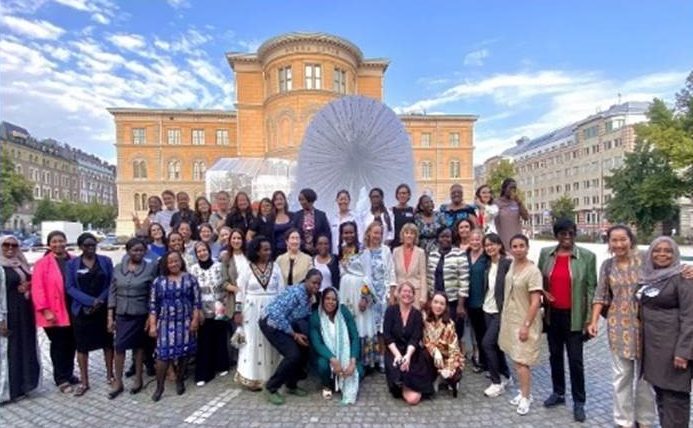 The 2022 Global Network Forum brought together more than 70 participants from across the world to catalyse collective action to address persistent barriers to gender equality in water diplomacy. Participants joined both on-site in Stockholm and online via Zoom – often despite significant time differences.
The dynamic two-day Forum included interactive workshops, panel discussions and informal networking sessions. In addition to providing the first opportunity for current network members from the Nile, Central Asia and Afghanistan to meet in person, the Forum provided a platform for other water women – and men – to learn more about the network.
This great milestone was made possible by the following:
SIWI's Shared Waters Partnership Programme,
the Government of Sweden, the Ministry of Foreign Affairs of Finland,
US State Department,
Government of the Netherlands,
United Nations Development Programme (UNDP),
Environmental Law Institute (ELI),
Organisation for Security and Co-operation in Europe (OSCE),
World Bank Cooperation in International Waters in Africa (CIWA),
Central Asia Regional Economic Cooperation Program (CAREC),
IHE Delft,
UNDP (Cap-Net) and
LM International.