World Water Week 2015 Programme
This year marks a milestone in World Water Week's development. In 1991, the first Stockholm Water Symposium was held for a few hundred dedicated scientists and researchers. Over the past 25 years, it has grown into the world's most important annual water meeting. We are eager to build on that success, and this year we offer our most ambitious programme yet.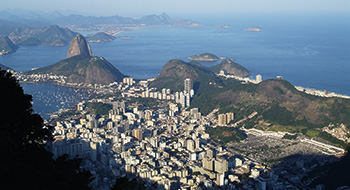 The Silver Jubilee, which concerns not only World Water Week but also the prestigious Stockholm Water Prize, will be marked with special events, exhibitions and online campaigns celebrating water.
Browse through this programme for more information and inspiration and to plan your week.
Before this year is over, some big decisions need to be made. In September, UN member states will decide on Sustainable Development Goals (SDGs) to steer global development efforts in the decades to come, and in December, at COP21 in Paris, a new climate deal will hopefully be agreed. One of the SDGs will most likely be dedicated to water, and it is essential that we work for an efficient implementation of that goal. In the climate negotiations, we believe that water needs to be at the centre of the discussions since climate change mainly manifests through water, too much or too little of it. Take the opportunity to discuss these issues, and more, in Stockholm. We want to believe that we have created the best possible platform for a stimulating exchange of ideas between policy makers and practitioners, scientists, civil society, and the private sector.