World Water Week 2019 Impact Report
No matter what way you look at it, this year's World Water Week really stands out. It attracted a record number of 4,000 participants from 138 countries, who had more sessions than ever to choose from. At the same time, we experimented with new forms of content, from movie nights to innovative formats to create a learning experience.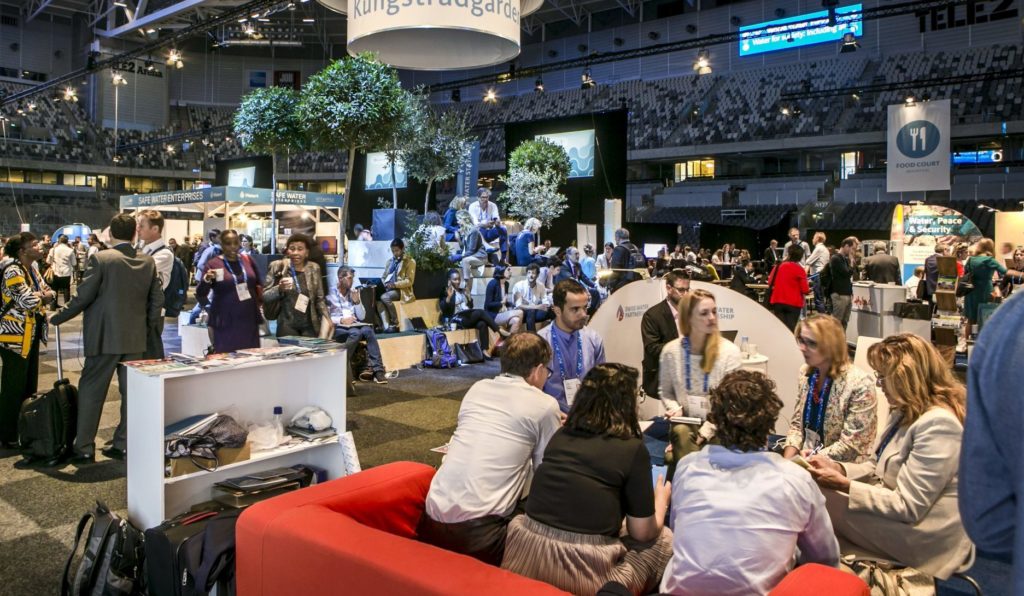 This impact report explores the impact of World Water Week in more detail and will help shape the years ahead. We will continue to develop pathways – and to evaluate them – for an increased engagement of under-represented groups in the water community.
Moving to a new venue was of course crucial to realizing our ambitions, since the spacious Tele2 Arena in Stockholm offers a new level of flexibility. Equally important was something that will not be allowed to change – that special World Water Week spirit, which enables participants to learn from one another.
This focus on inclusion is key to creating a successful conference, where everyone gets a chance to contribute. It is also the essence of successful water governance, which was explored in many sessions related to the theme of Water for society: Including all. There is an urgent need for improved management of water, and this is only possible if all experiences are taken into consideration.
For World Water Week to be relevant, we must ourselves reflect this diversity and for the past few years this is something we have worked hard to achieve. The Gold Standard, which encourages interaction and ensures a high number of young and female panelists, has received broad support. This year, 73 per cent of sessions adhered to the standard. Scholarships and partnerships make the week accessible to participants and journalists from low-income countries. A growing number of sessions are open to the public, either online or on site.
We are now beginning to see results. The gender gap is closing, with women making up more than 48 per cent of participants and 43 per cent of speakers. World Water Week is the conference of choice among young water professionals, who now represent one third of participants. We're an increasingly diverse conference, where the world's most prominent water experts mix with government officials, leading NGOs, the business sector, multilateral and international organizations, outstanding scientists and grassroot activists to share experiences and work on concrete solutions.
This is a true measure of success – that World Water Week can facilitate the rapid global spread of ideas and best practices at a time when we need to accelerate action. In 2019 we took great steps in that direction. Thank you for your contributions to creating lasting and meaningful change!