World Water Week Programme 2016
Last year saw several global decisions and agreements that will guide development efforts for decades to come. We had a Sustainable Development Goal dedicated to water and sanitation. But we also have several other goals, which depend on reliable access to water to be achieved. We had a climate agreement in Paris. Water will be a part of both mitigation and adaptation efforts.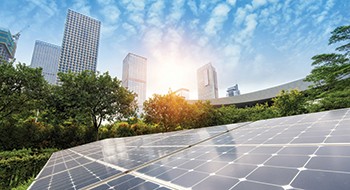 This year is when efforts to put words into action start. All initiatives, large and small, from all actors, will need to be considered. We must be open to unconventional alliances. We can only reach the goals we set for ourselves if we are serious about collaboration, about doing it together and breaking new ground. This is what we hope to see at World Water Week: the creation of new partnerships, the seeds for innovative solutions, the welcoming of out-of-the-box thinking.
Browse this programme to decide on the most interesting events for you during the Week. We have a great line-up of speakers and exciting events and seminars. Just like last year, the events are 90 minutes long, allowing for a greater variety during the Week. In addition to the printed and online versions of the programme, we have developed a smart phone application, an app, SIWI World Water Week, where you can browse the programme on- or offline.
Last year, World Water Week and Stockholm Water Prize celebrated their 25th anniversary. This year, the Stockholm Junior Water Prize celebrates its 20th year. We will put special focus on our young bright minds, the water heroes of the future, who offer so much inspiration, and hope that we will indeed overcome the world's water challenges.
And, last but never least, we have our social events, with the jewel in the crown being the Stockholm Water Prize Ceremony and Royal Banquet.