The water crisis in megacities like Dhaka intensifies as we don't realize how much water we use or how much we waste.  The primary purpose of our work is to reduce water wastage so that we can conserve water resources. In our paper, we tried to develop an integrated system, which will help people track and predict their water usage habits to suggest more efficient behaviours which will be easy to implement as well so that it can be popularised in megacities. Moreover, the system includes an option to reuse greywater by recycling it to reduce unnecessary water usage and prevent wastage. As a result, the proposed system will help us to improve our water usage behaviours and conserve our limited resources. 
This is how I came up with the idea for this project:
We don't have access to the data of our water usage. As a result, we can't understand if we waste water or not. The idea of tracking water usage came from this search for an easy method to know how much water every household member of our houses use.
CONTACT WATERTANK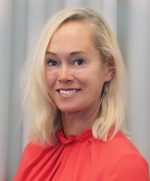 Ania Andersch
Programme manager