El presente trabajo nos muestra las diferentes enfermedades que se pueden ocasionar al ingerir agua contaminada con metales pesados ​​y el desconocimiento que vive nuestra comunidad sobre este tema, es necesario investigar y trabajar en base a ello.
También mostramos cómo construir un filtro casero o hecho a mano con materiales de nuestro contexto, lo que puede parecer insignificante, pero este prototipo de filtro que se ha diseñado es una forma de mostrar cómo podemos aprovechar los insumos que nos ofrece la naturaleza y que existen. No es necesario tener costosos recipientes y un dispensador para purificar el agua que consumimos a diario en casa.
Es de vital importancia conocer las propiedades depurativas de la cáscara de plátano verde y las enfermedades que podemos evitar consumiendo agua libre de metales pesados ​​y que nos pueden llevar a la muerte.
La elaboración de este proyecto nos ha llevado a plantear una solución para reducir la contaminación y mejorar la calidad de vida de los ciudadanos de la comunidad educativa John Fitzgerald Kennedy y de toda la población donde se ubica la unidad educativa.
La solución ha sido innovadora utilizando materiales de contexto a los que no se les da importancia pero que son muy útiles cuando les damos utilidad con ideas creativas.
This is how I came up with the idea for this project:
This project was born due to metal pollution in water for human consumption in my community.
CONTACT WATERTANK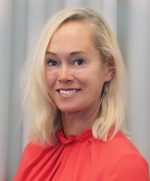 Ania Andersch
Programme manager