Soy boliviana, vivo en Santa Ana de Yacuma, una pequeña y hermosa comunidad en el Beni

. 

Me preocupa cómo el cambio climático afecta a mi comunidad.
Tell us what the water concern in your country is!
In Santa Ana we see how the La Niña and El Niño phenomena affect our crops and cause droughts and floods. We have also seen how the quality of the water we consume decreases due to the contamination of groundwater.
CONTACT WATERTANK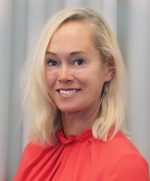 Ania Andersch
Programme manager